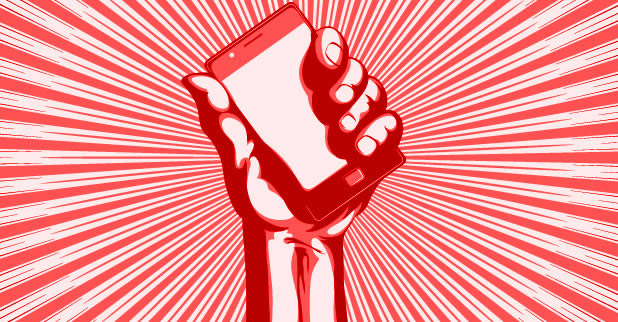 We've written before about EE's Voice over 4G (also known as Voice over LTE or VoLTE) trials, but until now it was the only UK network that had announced any work in the area. That's changing as Vodafone has announced VoLTE trials of its own.
The network has already made a successful Voice over 4G call at its UK lab in Newbury, Berkshire and it's now conducting a wider trial with its employees, giving them access to Voice over LTE at its lab in Newbury and in certain parts of London. Once it's got it all working properly the ultimate aim is to roll it out to customers, though Vodafone hasn't announced when that might happen.
So what is VoLTE? Vodafone's Ed Cowmeadow explains that "it's essentially connecting calls via our 4G network. 4G today only supports data, so when you make a call your phone connects via 3G or 2G by default. So Voice over 4G, is us being able to carry voice traffic over our data network, rather than the radio network that normally carries them."
Which is all well and good, but why should you care? Well, VoLTE could be quite a substantial upgrade for voice calls, in fact you could almost look at it like the difference between 3G and 4G data, but for voice. There are a number of benefits. For one thing if you're already using a 4G network then currently you'll have to switch back to a 3G signal when making or receiving a call, as 4G doesn't support it.
That's bad for several reasons, one it means a delay whenever calling someone while connected to 4G, another issue is that switching signal will interrupt downloads and finally switching between signals can hurt battery life a little. Obviously once you can make calls over 4G none of that will be a factor any more. And speaking of battery life, 4G is more efficient than 3G, so using it for calls will drain less battery than using 3G, which could noticeably extend the life of your smartphone.
It also allows for crystal clear voice quality, reduced background noise and even high quality video calling. So it does a lot of good things.
All this is possible, because, as Cowmeadow explains on Vodafone's blog "modern mobile network technologies use certain 'modulation schemes' to transfer data and this means 4G has a much greater 'spectral efficiency' than 3G or 2G. Put simply, it means you can do more in a shorter period of time because of the way 4G maximises the use of the radio resources."
So with any luck in the next couple of years 4G will be even more useful than it is now and Vodafone customers can rest assured that they'll be taken along for the ride.
Looking to find out more about 4G?