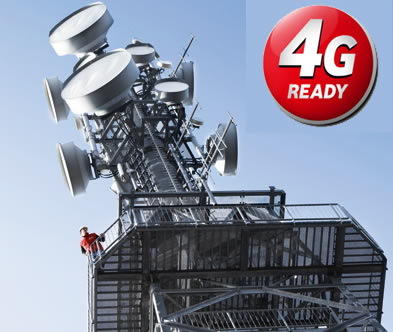 Vodafone has revealed that it has signed up 637,000 4G customers, which given that the network only launched its 4G service late last year and still differentiates its 3G and 4G plans isn't bad going at all.
The news comes as part of a preliminary results summary, covering up to the 31st of March. Vodafone has reported growth in other areas too, with an additional 5% added to its contract customer base, bringing it up to 11.7 million customers on a contract in all.
Of course there's still a lot of work to be done. Among its priorities the network lists bringing 4G LTE to 99% of the UK's outdoor population by March 2016, as well as plans to open 150 new retail stores.
Looking further ahead Vodafone wants to have the best mobile voice and data coverage and quality within five years, which might be a little optimistic given EE's lead but you never know.
As part of the summary Vodafone has also highlighted just how much 4G data people are using. In the UK the average 3G data use by customers during March was 801MB, while the average 4G data use was 1,812MB, which shows, if any more proof were needed, that 4G is far more versatile and people with 4G access are relying on mobile data more now and using it in new ways.
It all looks promising for Vodafone and for 4G in general and following improved performance in recent RootMetrics tests it seems that Vodafone is catching up some, but with EE, O2 and Three racking up huge numbers of 4G customers too Vodafone is going to have to work hard to keep its momentum going.
Read our article covering 4G network tests in 4 major cities.