Vodafone is no stranger to own brand devices and since rolling out its 4G network it's been focusing on making them 4G ready, while keeping them as affordable as ever.
The company has already unleashed the Vodafone Smart 4 Power and Smart 4 Turbo – a pair of 4G smartphones and now it's back with its first 4G tablet, the Smart Tab 4G.
The Smart Tab 4G has an 8 inch HD screen, a 1.2GHz quad-core processor and 1GB of RAM, so while it's at the lower end of the market it's certainly no slouch. It also has a 5 megapixel camera, a 4100 mAh battery and a slim 7.99mm thick build.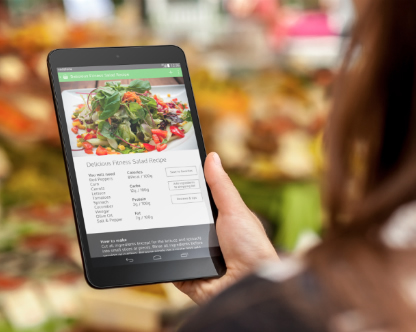 Like other Vodafone devices it's a plain plastic affair, but at just £125 on pay as you go it hardly seems right to complain. Alternatively you can get the Smart Tab 4G from £17 per month with a £29 upfront cost and that will come with 1GB of 4G data.
Speaking of 4G, above and beyond the core specs that's the real selling point of this slate. It's an affordable entry point to Vodafone's 4G network. Jason Smith, Vodafone's Connected Devices Portfolio manager, said: "The Smart Tab 4G makes a great second tablet for the family, for students heading off to university, or for people going travelling. It offers experiences and technology you'd expect at a much higher price point."
Of course as affordable as it is there are other tempting options around, such as the Tesco Hudl 2, but if you specifically want 4G on Vodafone then this looks like a good bet. Even better, it's available from today.
Find out more about the Vodafone Smart Tab 4G