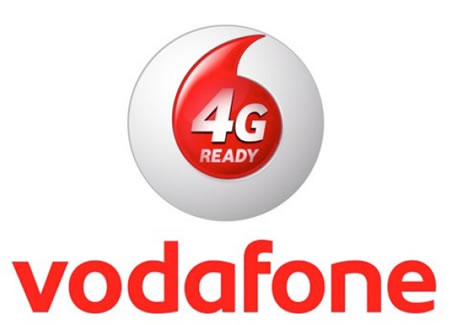 Vodafone 4G Goes Live in Manchester
As promised, Vodafone has launched 4G in Manchester and Vodafone 4G customers can now experience 4G  download speeds of around 6 times faster than 3G. This brings the number of cities which Vodafone has 4G live in to 9. These include : Birmingham, Coventry, Glasgow, Leeds, Leicester, London, Nottingham and Sheffield. The next city to get Vodafone 4G will be Edinburgh sometime in the third week of November.
To coincide with the launch in Manchester, Vodafone released the results of a "mobile habits" survey conducted in Manchester. One of the facts which came out of the survey was that 40% of those surveyed revealed that they would check the results of the Manchester premiership derby when on a date or at a wedding. 21% said said that faster 4G connectivity would make them more likely to check news and sport results on their smartphones.
Vodafone has also promised to bring 4G to Bradford, Edinburgh, Liverpool and Newcastle before the end of 2013. Vodafone has planned to hit 98% population coverage across the UK by 2015.
"It's fascinating to see how the people of Manchester interact with the mobile internet," "It's incredible just how passionate Mancunians are about sport and it shows what a difference 4G will bring to everyday lives." Said Cindy Rose, Consumer Director at Vodafone.
Other survey results released by Vodafone included :
44% of people in the North West say their smartphone has made them happy
34% say "access to the mobile internet when I'm out and about" has made them happier
23% say they would be more likely to vote in local or national elections if they could do it using a mobile app
11% say they don't usually vote in local or national elections but would if they could do it using a mobile app
41% say they would be more likely to report a crime in their local area if they could do so using a mobile app
26% would have more involvement in what happens in their local community if they could do so using a mobile app
Useful reading :
Vodafone Pips O2 to 4G Launch In Glasgow – Edinburgh Next
Useful reading :
Vodafone 4G Escalates At An Impressive Rate