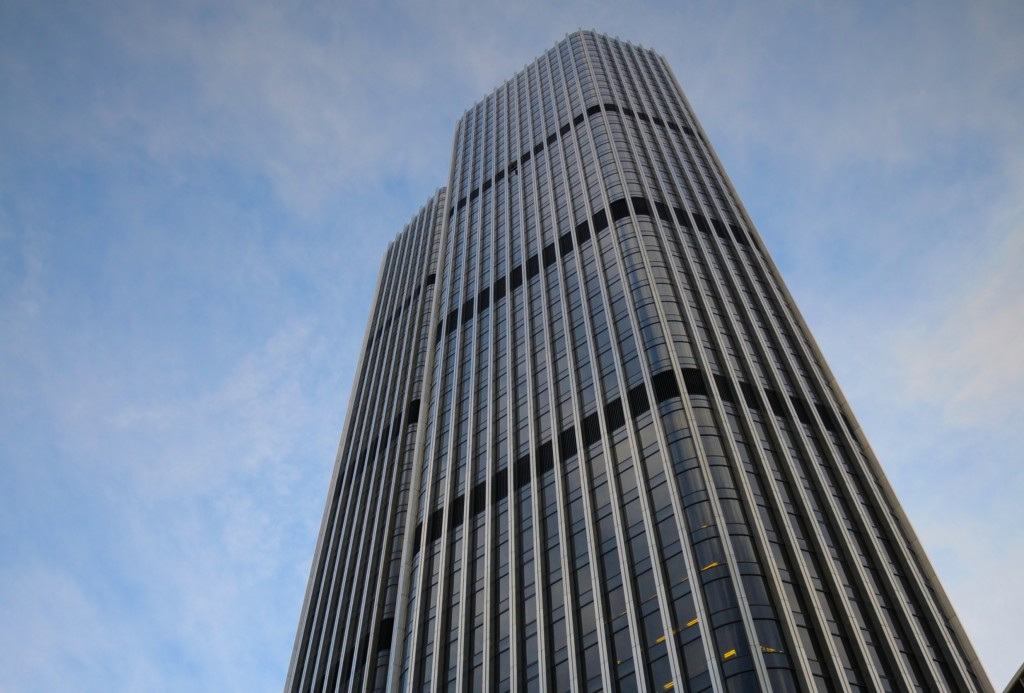 The growing number of skyscrapers in London presents a challenge for mobile networks, as their 4G signals aren't typically designed to reach as high as their upper floors.
One example of this is London's original skyscraper, Tower 42, which Vodafone has now brought 4G to by installing over 6100m of coax cable and 2000m of fibre. That's a huge amount of infrastructure, which stretched out would equal the height of the building over 43 times.
Tower 42's new 4G service uses Vodafone's high-bandwidth 2.6GHz spectrum to ensure great coverage and capacity across all 42 floors of the building, even reaching the Vertigo 42 champagne bar.
Vodafone UK's Head of Network Kye Prigg said: "We are delighted that Tower 42 invited us to partner with them to deliver the best service possible to our customers, in one of the busiest and most popular areas of London.
"With many of London's skyscrapers now towering above our mobile network below, our engineers have to head for the heights in order to provide customers with a strong 4G signal. Increasingly, we are providing bespoke 4G systems to achieve this, as well as working out new ways to overcome modern designs, such as reflective glass which can divert radio waves."
The upgrade to Tower 42 is just the latest of Vodafone's investments in London. The network already brings 4G to 99% of the city's population. As such it is seeing 4G data usage increasing month on month, with weekly usage currently equating to more than 300 years of continuous web browsing.
Vodafone isn't stopping there though, so expect to see its coverage and service in London get even better over time. Those outside of London aren't being left out either. Vodafone already has around 85% UK population coverage with 4G and it is expanding its coverage all the time. Ultimately the network is aiming for at least 98% UK population coverage.