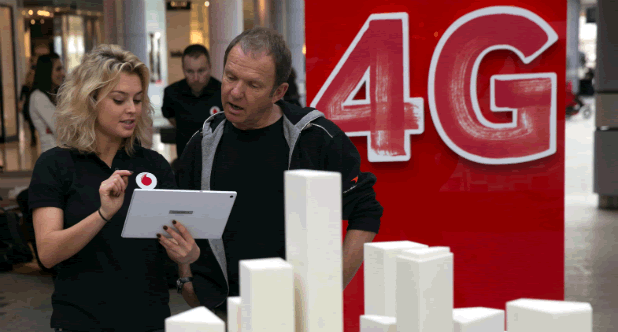 Vodafone has switched on superfast 4G services for its customers in Southport following an extensive rollout across the seaside town. The investment is part of the mobile phone giant's plans to bring 4G to 98 per cent of the UK population.
As reported by the Southport Visiter, the new and improved Vodafone 4G coverage aims to provide a step-change in internet quality and performance for customers in the area. It means that users will be able to benefit from faster download speeds and additional bandwidth, which is increasingly important in a digitally connected society.
Vodafone recently brought 4G to a milestone 800th larger town, city and district in the UK, and it has since extended the service to a further 24 locations, with Southport being the latest. It has also connected thousands of other smaller communities in urban and rural areas across the country.
"The arrival of Vodafone 4G means customers with compatible devices and bundles will be able to connect to the internet more quickly, more reliably and in more places than ever before," a spokesperson for Vodafone said.
"Customers can also access more than 30 million tracks from the world's best known streaming music provider, the best in live action sports, or access to the best TV channels and TV box sets."
Vodafone launched its 4G network back in August 2013, and it currently serves 85 per cent of the UK population. The network now has almost seven million 4G subscribers and is aiming to deliver superfast services to all four corners of the UK with an estimated £2 billion investment.
The town of Ulverston in Cumbria became the 800th 4G community in March, as upgrades and improvements to 2G and 3G and the arrival of 4G enabled residents to stream HD video and enjoy other additional benefits.