[caption id="attachment_5475" align="aligncenter" width="304"]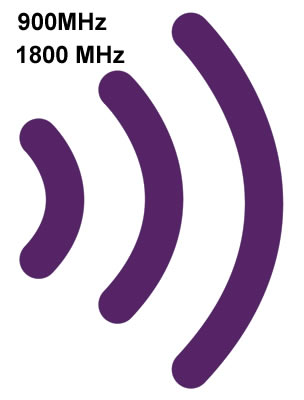 Government to collect an extra 244 million pounds...
[/caption]
During the earlier auction of the UK's 4G mobile spectrum, overseen by Ofcom, the UK Government had forecast that the sale of the licences would make over 3.5 billion pounds but at the end of the auction the sale only made 2.7 billion pounds. This represents a shortfall of 800 million pounds.
You may like to read : 4G Auction Winners and Losers
It now looks like the Government intends to recover some of its lost projected income by increasing the cost of two annual license fees for the 900 MHz and 1800 MHz spectrum bands. The 900MHz and 1800MHz are used for 3G and 4G mobile services.
Mobile Operators using the 900MHz band will find their annual costs rising from £24.8m to £138.5m and for the 1800MHz band rising from £39.7m to £170.4m – bringing in an extra £244 million pounds for the UK Government. Of course, there are other bands which may also face increases next year.
Combined 900 Mhz and 1800MHz Licence Fees Per Operator
Mobile Operator
Current Costs
Proposed 2014 Costs
Vodafone
£15.6m
£83.1m
O2
£15.6m
£83.1m
EE
£24.9m
£107.1m
Three
£8.3m
£35.7m
Ofcom are currently consulting with Vodafone, O2, EE and Three and the final outcome will be advised during December, 2013 at which time the annual licence fees will be due in 2014.
Of course, here at 4G, we wonder who will pay the extra £244 million pounds per annum and we hope its not the UK public ?