It's a busy time in the world of 4G mobile networks. It's also a time of change and upheaval, as new networks are appearing and old networks are getting bought out. Read on for a rundown of all the latest happenings.
Three to buy O2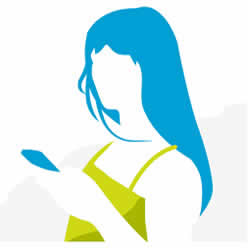 Perhaps the biggest recent news is Three's intention to buy O2. Hutchison Whampoa, the parent company of Three, has entered into an exclusivity agreement with Telefónica (O2's parent company) in relation to its potential acquisition of O2.
Assuming the deal goes through it's likely to cost Hutchison Whampoa an enormous £10.25 billion, but it would make the combined O2/Three super-network the biggest mobile network in the UK, adding Three's 8 million customers to O2's 23 million, leaving EE as the second biggest UK network with 27 million customers.
However as the deal would make the combined entity so powerful and lessen the number of UK networks (thereby lessening competition too) it's likely to face heavy scrutiny from competition authorities, so it remains to be seen what will happen.
BT considers purchasing EE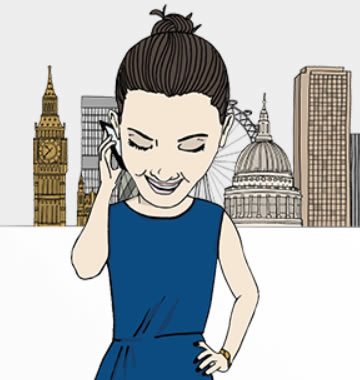 In other acquisition news BT is reportedly considering buying EE. This wouldn't shake up the industry quite so much as Three buying O2, given that BT isn't a mobile network in its own right, so any purchase wouldn't decrease the number of UK networks, but it would give BT a strong quad-play offering, wherein it could provide TV, mobile, landline and broadband.
However as with the O2 takeover nothing is set in stone yet, with the deal still in the negotiation phase.
Sky launches an MVNO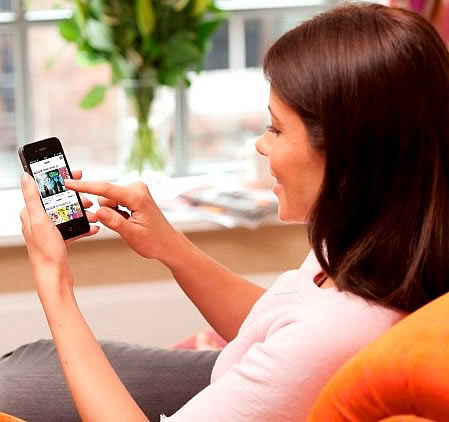 Speaking of quad-play, Sky will soon be in a position to offer the same, as the company is making its own entry into the mobile market. Rather than buying a network though it's partnered with O2 to launch an MVNO in 2016.
It would allow the company to offer combined packages of TV, mobile, landline and broadband to its 11.5 million customers and it's already confirmed that it will offer 4G connectivity when its MVNO launches.
Dixons Carphone launches an MVNO
Dixons Carphone is also launching an MVNO and it's doing so sooner than Sky, with a spring launch planned, despite it only just having been announced.
Dixons Carphone is partnering with Three for its MVNO, which has so far reached 48% UK population coverage with 4G.
TalkTalk abandons Vodafone
TalkTalk's had a small MVNO network of its own for a while, but while it's currently using Vodafone it won't be renewing its contract with them and is instead switching to O2.
The move is a fairly big deal as it will finally allow TalkTalk to offer 4G to its customers, while the terms of its Vodafone deal only allow for 3G connectivity.
That should help boost the popularity of its service and also potentially boost sales of its other services, such as television and broadband, by bundling them together.
Tesco to stop selling contracts on other networks
Tesco is going all in with its Tesco Mobile MVNO, as the company has announced that it will begin phasing out Pay Monthly contracts from third party networks.
While the change will be gradual, eventually you'll only be able to get Tesco Mobile contracts from Tesco. This is expected to happen over the next few months, however the company will continue to offer Pay As You Go services from rival networks.
giffgaff takes 4G out of beta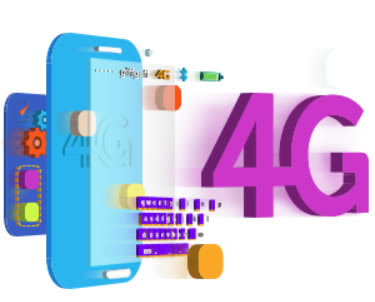 While giffgaff announced its 4G plans a while ago the service was initially in an open beta, but now it's officially been launched, allowing new and existing customers to grab 4G goodybags and enjoy extra fast speeds. Priced at between £12 and £18 you can get up to 5GB of monthly 4G data to play with.
4G is coming to the Channel Islands
So far the Channel Islands have had to make do without 4G, but not for much longer, as JT (Jersey Telecom) has announced that 4G will be available in Guernsey and Jersey on its network within weeks.
Customers of other networks will still be waiting, but hopefully not for too much longer, as Sure for example aims to have a live 4G network by Easter at the latest.
4G expansion continues
Despite talks of buyouts and takeovers it's business as usual in many ways for EE, O2, Vodafone and Three. All four networks are continuing their rollouts of 4G, with EE now covering over 80% of the UK population, O2 covering over 45%, Vodafone covering over 40% and Three covering 48% with 4G.
On top of that EE and Vodafone have both pushed ahead with LTE-A, launching in London in EE's case and in London, Birmingham and Manchester in Vodafone's case.
Mobile networks agree to rapidly improve coverage
National roaming plans were met with strong competition from mobile networks late last year so they've been scrapped for now, but in their place EE, O2,
Vodafone and Three have made a binding agreement with the UK government to invest £5 billion in new infrastructure by 2017, designed to increase voice, data and text coverage and eliminate two-thirds of not-spots.
Three's Feel at Home service spreads further
Three's Feel at Home service, which allows customers to roam on their phones at no extra cost, is coming to Spain and New Zealand in April, bringing the total number of countries where it's available up to 18.
Vodafone lets you roam on 4G in more places
Vodafone doesn't let you roam for free, but it does let you roam on 4G and its recently announced that customers can now roam on 4G in 15 new locations, bringing the total number up to 40.