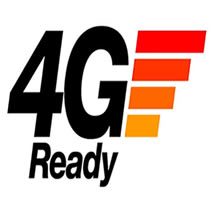 Three's 4G progress may be more advanced than you think?
In theory Three's 4G network is currently limited to just London, Manchester, Birmingham and Reading, yet our readers are reporting that they've been able to access Three's 4G service in other locations too, so what's going on?
Three has been very mysterious about the status of its 4G network and who can access it. Initially it was limited to just 3000 people but now it looks like Three is starting to activate 4G on more people's accounts, theoretically bringing the number of customers with 4G access up to 1.5 million by the end of the month.
Unfortunately the network hasn't revealed who those lucky 1.5 million will be or what order the updates are rolling out in, so you'll just have to keep an eye on your phone.
A big mystery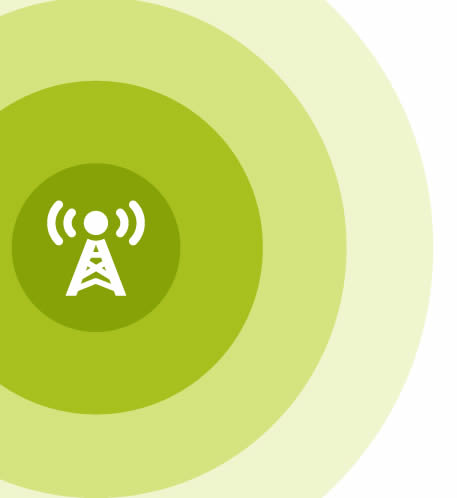 The bigger mystery though is what locations you can actually access 4G from, as it's seemingly more widespread than Three has let on. Our readers have reported getting 4G in Newcastle upon Tyne, Liverpool, Glasgow, Nottingham, Oxford and Leicester, none of which are meant to have it yet.
That said, they are all among the cities that Three promises to bring 4G to by the end of the year and we're hearing that coverage in some of them is still patchy, for example Glasgow has no coverage in the city centre according to one of our readers, while Newcastle has patchy coverage around Central Station and by the Tyne bridge. So it could be that Three has switched 4G on in those locations but isn't going to announce it until the coverage is more consistent.
Interestingly Three's 4G coverage map also shows 4G in those locations, but it's noticeably patchier than in London, Birmingham, Manchester or Reading, which adds credence to the idea that perhaps Three just isn't happy enough with the coverage yet to announce it, though it seems odd that it would even make 4G available before it was ready.
If the coverage map is to be believed then Leicester's coverage is particularly lacking. Most of the city has no coverage at all, but Spinney Hill Park, North Evington and Humberstone Park should be able to get 4G both indoors and outdoors, while many of the surrounding areas should get outdoor coverage.
Nottingham fares a little better, again much of the city itself has no coverage according to the map, but surrounding areas like Aspley, Redhill, Arnold and Long Eaton should have a mix of indoor and outdoor coverage.
Newcastle's coverage should theoretically be far better, with most of the city getting 4G outdoors, while quite a bit of the city centre along with parts of Byker should get indoor coverage too.
Glasgow's coverage is rather underwhelming, with areas around Queen Street, Central and Argyle Street station getting no coverage at all, which tallies with comments that there's no coverage in the city centre. But outdoor coverage should start around Glasgow High Street, while both indoor and outdoor coverage can theoretically be found in the areas around Main Street and the Bridgeton and Dalmarnock stations.
Liverpool's city centre is again neglected, as there's very little 4G signal between the river Mersey and Liverpool John Moores University, but outdoor coverage starts there and it gets better as you head east, with surrounding areas like Everton, Kirkdale, Edge Hill and Fazakerley getting both indoor and outdoor coverage.
Finally, Oxford actually has quite good coverage, with most of the city supposedly receiving 4G when outdoors, while much of the city centre along with Marston and Cowley should also get indoor coverage.
What Three's 4G coverage map reveals
But while those are the only locations that we've heard reports about 4G in, they're not the only ones showing on Three's coverage map. Blackpool, Bolton, Bournemouth, Bradford, Bristol, Cardiff, Coventry, Derby, Huddersfield, Leeds, Luton, Preston, Slough, Southampton, Southend-on-Sea and Watford all show varying degrees of coverage too and they're all locations that Three promise to bring 4G to by the end of the year, so it could be that they're partially up and running already.
In which case far from having 4G in just 4 cities, Three actually has it in 26 cities, albeit quite patchily in a number of cases. Though it's worth noting that the remainder of the cities that have been promised 4G by the end of the year, specifically Aberdeen, Brighton, Cambridge, Dundee, Edinburgh, Exeter, Gloucester, Ipswich, Kingston upon Hull, Milton Keynes, Northampton, Norwich, Peterborough, Plymouth, Portsmouth, Sheffield, Stoke-on-Trent, Stockport, Swindon and York, have no sign of it yet on the coverage map (click here to access Three's 4G coverage checker).
Not only does that presumably mean that there's no 4G there yet but it also suggests that they'll all be getting it towards the end of the year, while the cities showing 4G now feasibly might officially have it in the next few months.
All of this is guess work of course, because Three isn't being particularly forthcoming, but if you have a 4G enabled phone on Three and live in any of the areas which are showing 4G it might be worth testing it out.
Help us find out more
Let us know in the comments box below if you do manage to test it and if so whether it matches up with what's being shown on Three's coverage map. It may not, but some users are certainly getting 4G where they're not supposed to, so it's a good starting point.
If the coverage map's correct then Three's 4G rollout could be a lot further along than they're letting on, which is good news for everyone. Now you just need to wait for the network to enable 4G on your account, which will hopefully be sooner rather than later, given that Three has promised to enable it on 1.5 million accounts by the end of the month, with more presumably to follow soon after.
 Looking to find out how you get 4G on Three?