[caption id="attachment_720" align="aligncenter" width="300"]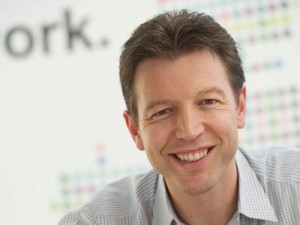 Three Selects Its 4G Network Supplier[/caption]
Samsung has been appointed as Three UK's main supplier of 4G network equipment and represents Samsung's first 4G network success in Europe. Three recently purchased a few slices of the 1800MHz 4G spectrum from Everything Everywhere. Three will also take part in the 4G auction taking place in the Spring of 2013, being managed by Ofcom. This means they need to get their 4G network in-place ready for a 2013 launch.
The 4G network roll-out involves the supply and installation of a 4G LTE Radio Access Network (RAN) and 3G / 4G LTE core infrastructure solutions. Three will conduct a 4G LTE trial this year in readiness for the UK nationwide roll-out of its 4G network.
Samsung will supply and deploy 4G LTE base stations plus all the associated 4G LTE network systems and network support services in a total package ready for Three to launch 4G. We suspect that Three will do a phased roll-out of 4G services in the major cities first and a gradual rollout across the remainder of the UK.
"Samsung's advanced network technology will help us to continue to deliver the most enjoyable smartphone experience. In Samsung's home market operators are busy turning off 2G. In the UK Three is the only operator without a 2G network which means more and more consumers are choosing the network built for the internet." Said Dave Dyson, CEO of Three UK.
This contract is a demonstration of Three UK's desire to provide the best possible service and solutions for its customers," said Mark Thompson, Sales and Marketing Director, Samsung European Network Operations. "Currently, one in four LTE connections globally are brokered through Samsung's LTE infrastructure. Three UK will be the first of many European operators to benefit from this wealth of experience."