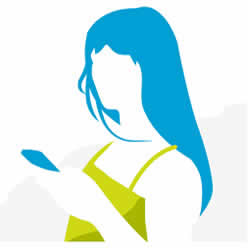 Three's 4G coverage, not as straightforward as you may think!
There are a lot of good things about 4G on Three. It's available at no extra cost for one thing and Three's tariffs already tend to be among the cheapest around. It's also the only network to offer unlimited 4G data.
But when it comes to actual 4G coverage Three is a little bit behind as it was the last to launch. On top of that it's not being as clear about its coverage and its rollout plans as the other networks. EE, O2 and Vodafone don't count a place as covered by 4G until the majority of it genuinely gets a 4G signal.
Three on the other hand will seemingly list areas as soon as they have any coverage at all. In some cases they will genuinely have widespread coverage, as in London for example, but in others they might just have one or two towers live and only be providing a 4G signal to a very small area.
In fairness it doesn't hide this fact, as on its coverage page it claims that it aims to reach 'parts' of 50 cities and many more towns by the end of 2014, with 'parts' being the key word. Similarly on its 'When will I get 4G?' page it states that it aims to roll-out its 4G network to 'selected sites in or around' the listed towns and cities by the end of 2014.
Unfortunately that doesn't mean much of anything, since if you live in a town or city that's listed it won't do you much good if Three only activates 4G in a tiny area of it, unless you happen to live or work in that area.
It also means that the list of towns and cities that might vaguely get close to a 4G network encompasses pretty much the whole of the UK, so it makes it look Three's rollout plans are far more ambitious than they actually are and it's almost entirely useless if you're actually wondering whether you'll be getting a 4G signal from the network any time soon.
The good news is that Three aims to bring 4G to 98% of the UK population by the end of 2015. That's a lot less vague and means that within a year and a half most of the UK should be able to get 4G through Three. But as for which towns will be getting it when, the list that Three provides isn't much help.
If you are interested in whether you can get a 4G signal where you live then your best bet for now is to check Three's coverage map.
That won't tell you when places that don't currently have 4G are likely to get it but it will give you a good idea of whether you can get it right now and it paints a fairly clear picture of Three's 4G coverage, both indoors and outdoors, even in areas where it's patchy, for example Cambridge, where you can currently get 4G outdoors in most areas, but indoors it's only available in some of the outlying areas while most of the indoor parts of the city centre are 4G-free.
Find more details on Three's coverage here.