[caption id="attachment_5523" align="aligncenter" width="328"]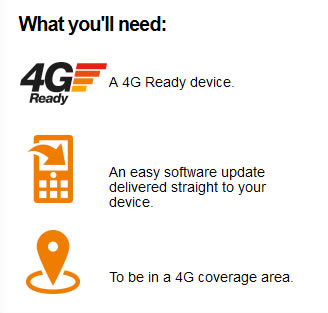 Three 4G - To Remain At No Extra Cost ?
[/caption]
Three have previously stated that it will not charge any additional costs for 4G over 3G but with the recent announcement that Ofcom intend to quadruple the cost of two licences that Three operate within we wonder if Three can still fulfil its promise.
Useful reading : UK's 4G Mobile Operators Need To Pay Extra £244 Million
The two frequency bands ( 900MHz used for 3G ) and (1800 MHz used for 4G ) were expected to command an annual licence fee of £8.3 million per annum from Three, but Ofcom have raised this to £35.7 million – an increase of £27.4 million pounds per annum.
Three have previously stated "When we start rolling out 4G, we'll nudge up our customers who have a 4G Ready device at no extra cost. No hefty price tag. No extra charges. No expensive new phones or contracts".
When you consider that Three made a profit of £86 million in the first six months of 2013 but now face losing £27.4 million, which is likely to be an unplanned expense, then you must wonder if Three can still offer 4G at no extra cost.
Useful reading : Three 4G at No Extra Cost
To keep 4G pricing the same as 3G and to still offer "all you can eat data" would be a major selling point over EE, Vodafone and O2 who have currently added a premium to the cost of a 4G contract. They also limit their customers to an agreed amount of 4G mobile data per month whereas Three don't.
To get to the bottom of this we contacted Three today who stated "We have no plans on making changes following Ofcom's announcement".
So there it is, Three will offer 4G at no extra cost to consumers.
Useful reading : Three 4G Network Summary