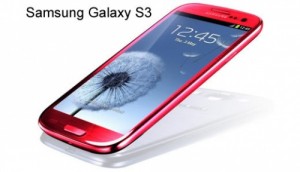 The Samsung Galaxy S4 has been the subject of a few rumours to-date and now it is rumoured that the 4G enabled Samsung Galaxy S4 will be officially launched at next year's Mobile World Congress.
This means that the 4G Samsung Galaxy S4 will be launched in February, 2013 if the rumour via "The Korean Times" is proved true. Furthermore, it is predicted that the Samsung Galaxy S4 will launch in the UK shops as early as March, 2013.
Holy heck Samsung if this is true then the S4 will arrive only 9 months after the Samsung Galaxy S3 was put on sale and only 6 months after the new 4G Samsung Galaxy S3 LTE was launched with EE on its 4G network.
The latest news is that the Samsung Galaxy S4 comes with a bigger 5 inch OLED touchscreen and with full 4G LTE compatibility. If this is correct this would indicate to us that EE, Vodafone, O2 and Three will all be stocking this as a 4G enabled phone.
Previously, we heard a rumour that the Samsung Galaxy S4 will be coming with a a quad-core Exynos 5450 processor operating at 2GHz and on top of that there would be an eight-core Graphic Processing Unit ( GPU ). Now that's a powerful 4G phone for sure.
Samsung would be looking to make the Samsung Galaxy S4 as popular, if not more popular, than the Samsung Galaxy S3 which has so far sold over 30 million units in 5 months since launch.