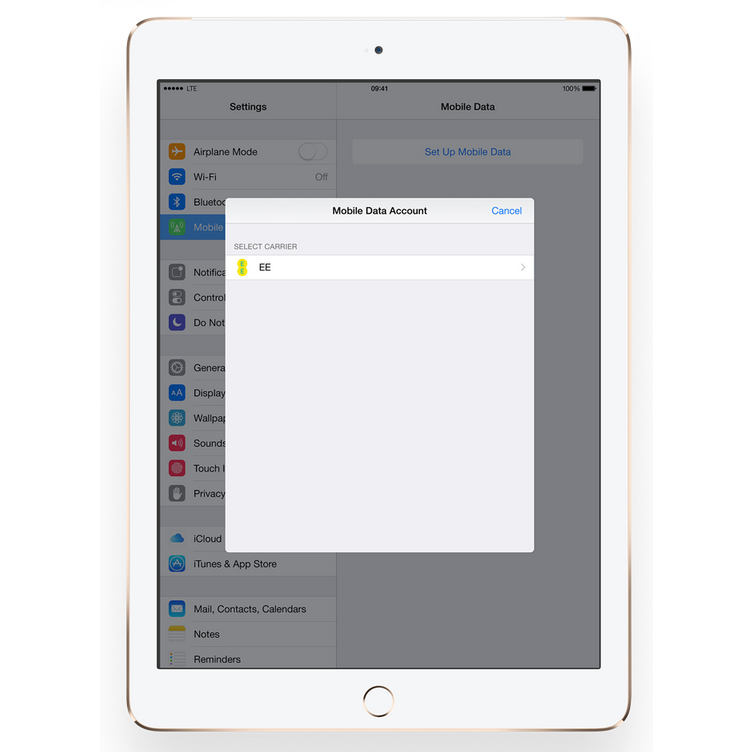 Game changing Apple SIM
Right now using mobile data abroad tends to be very expensive thanks to roaming charges and 4G abroad is rarely an option at all, but with an iPad Air 2 and EE it soon might be.
The 3G and 4G version of the iPad Air 2 comes with a special SIM card which, unlike most SIM cards, can be used on various different networks. Right now it's limited to four- EE in the UK and three American ones, so you'll have to use EE most of the time, but it means that should you travel to the US you'll quickly, easily and affordably be able to switch to a US network for as long as you need, in order to get 4G data without paying extortionate amounts of money.
In future the hope is that Apple will sign up additional networks both in the UK and abroad, so you'll potentially be able to swap your network whenever and wherever depending on which ones are available in your current location, which is cheapest, which has the best coverage or which has the fastest speeds.
You need never be locked down again and you'll be able to use 4G at local prices rather than roaming rates. That's the hope, for now it only really works in America and you're limited to EE in the UK, but as EE is the largest and fastest 4G network in the country that's not such a bad thing.