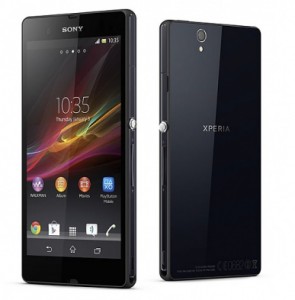 March 1st sees the launch of Sony's flagship smartphone, the Sony Xperia Z, first unveiled at the start of January. We hear that in addition to its availability from Three, it is likely to be available from EE too.
A press release from Orange France has confirmed that the Xperia Z will be immediately available on their 4G network, increasing the chances that EE, the owners of Orange, will offer the Sony Xperia Z on their 4G network here in the UK. Pause in your excitement for a moment though, as official confirmation that EE will be stocking the Sony Xperia Z is still pending. If they do, then they'll be the only UK network offering such a deal, as the other networks are still awaiting the conclusion of the 4G licensing auctions, due later in 2013.
 And why the Sony Xperia Z ?
 Well, to start with the Sony Xperia Z sports the latest in mobile technology, eye-watering design and a massive specification, firmly placing it as the flagship of the Sony mobile range.
With the Xperia Z, Sony have achieved the difficult balance of high-end styling using their "OmniBalance" concept, with exceptional durability. So expect smooth, reflective surfaces and rounded edges in a water-resistant and dust-proof casing (IP55 and IP57 certified) within a profile depth of just 7.99mm.
Couple this with an amazing 5 inch Mobile Bravia 2 touch-screen, offering full 1920 x 1080 HD resolution and you'll see that the Sony Xperia Z beats both the Galaxy S3 and the iPhone 5 in offering a much higher PPI (pixels per inch) rating.
Under the bonnet of the Sony Xperia Z is a Quad-Core 1.5 Ghz processer pre-loaded with Android Jelly Bean and 2GB of RAM and 16GB of onboard memory. The phone has a 13 mega-pixel camera and supports WiFi, NFC, Bluetooth and 4G.