[caption id="attachment_2731" align="aligncenter" width="300"]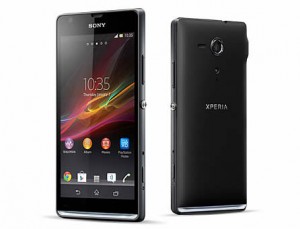 Sony's Xperia SP arrives on EE and 4G[/caption]
The Sony Xperia SP is one of Sony's latest handsets and while it's not as high-end as the Sony Xperia Z it strikes a good balance between solid specs and an attractive price tag. It's also available now with 4G on EE and to mark the occasion EE have released a video highlighting some its best features which you can check out for yourself below.
As you can see from the video the Sony Xperia SP is quite a stylish handset, with an aluminium frame giving it a premium look and feel normally reserved for top end phones.
It also has a few nice features such as 'Stamina Mode' which is similar to battery saving options found on other phones which turn off background apps, auto syncing and the like, but more customizable as it allows you to pick apps to exclude from it. There's also a strip along the bottom of the phone which flashes a coloured light whenever you get a notification and the colour of the light changes depending on what sort of notification it is. Plus it comes with Deezer built in for easy music streaming.
On the specs front the Sony Xperia SP has a 4.6 inch 720 x 1280 display with 319 pixels per inch. That's a pretty good resolution and it uses Sony's Mobile BRAVIA Engine 2, so you can expect bright, colourful images.
It has a dual core 1.7 GHz processor, 1GB of RAM and runs Android 4.1 - which is ever so slightly outdated now but not too far behind. It's got just 8GB of internal storage but includes a micro SD card slot, so it's easy to boost that.
There's an impressive 8 megapixel camera which includes an HDR mode and panorama shots, as well as video recording in 1080p at 30fps. It has a fairly large 2370 mAh battery and premium connectivity options such as NFC, Bluetooth 4.0 and 4G - though of course 4G is currently only an option if you buy it from EE.
Speaking of which EE are selling it now with 24 month plans starting at £26 a month, which will get you 500MB of data. There are a bunch of other plans too, with the most premium one costing £76 a month and giving you 20GB of data. All the 24 month plans include unlimited calls and texts and get you the handset at no extra cost, so you're really only paying extra for the data on more expensive plans.
The Sony Xperia SP is also available from other networks, but for the time being that's without 4G. Or you can buy it SIM free for around £300.
We haven't had the Sony Xperia SP in for review yet but stay tuned for more updates on it. In the meantime if you're looking for a mid-range handset with a good screen and a stylish top-end design the Sony Xperia SP looks like a fairly safe bet.