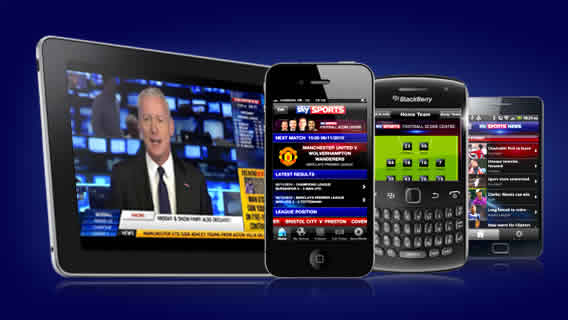 As if BT's talks with EE and Hutchison Whampoa's talks with O2 weren't enough it now seems Sky wants a piece of the action too, as the company is also reportedly in talks with O2.
But while Hutchison Whampoa (the owners of Three) are considering an acquisition, it seems that Sky is simply interested in launching as a 4G MVNO using O2's network.
That's according to LightReading, which reports that Sky has been in talks with O2 since late 2014. Buying O2 is seemingly not an option for the broadcaster as it would cause the company's debts to spiral, but a partnership whereby it can use O2's network would be far more affordable.
By launching as a 4G MVNO Sky could create a quad-play offering of TV, Broadband, mobile and landline, allowing its customers to secure all their media and communications services under one roof.
This could be particularly desirable for Sky as its main rival Virgin Media already has such an offering as an EE MVNO, while BT could soon pose a major threat too if it does indeed acquire EE.
If Sky does partner with O2 it would probably be a good thing, not just for Sky's customers who could potentially enjoy savings by switching to a Sky mobile contract, but to everyone else, particularly customers of Virgin Media and BT, as they would likely lower their own prices or offer extra incentives to remain competitive.
The more networks the better, especially when they offer 4G, as Sky's MVNO likely would, given that it would be built off of O2's now quite expansive 4G network.
The only thing it might not be good for is Vodafone, which has so far been left out of all the recent talks and which has past dealings with Sky, as the network already offers Sky Sports Mobile TV and Sky's Now TV as incentives for its Red 4G subscribers. That's unlikely to change, but it does rather seem like the network has been snubbed with Sky choosing to deal with O2 instead.