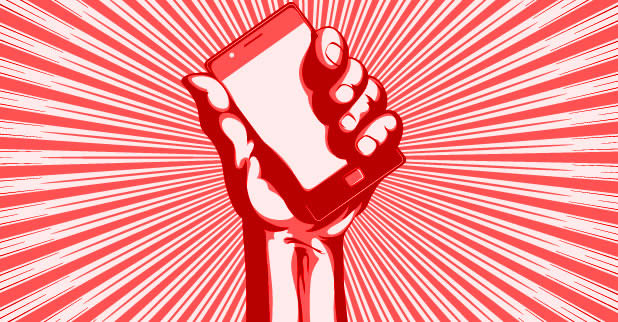 Shrewsbury has become the latest town to get Vodafone 4G as part of the network's rollout plan to more than 800 UK cities, towns and regions.
The announcement came just weeks after the mobile network met with officers and councillors from Shropshire Council, and Shropshire MPs, the Shropshire Star reported.
'Vodafone 4G is now live in Shrewsbury,' said a statement from the operator. 'Vodafone has now expanded its 4G coverage to 848 larger cities, towns and districts as well as thousands of smaller communities across the UK.'
In a separate announcement, Vodafone confirmed that the Staffordshire market town of Stone has also just been connected to its 4G mobile network.
Meanwhile, in London, Vodafone has teamed up with Ericsson on a project that aims to boost data speeds and mobile signals around the capital.
The project sees portable mini base-station radio units used in place of standard units. These smaller units can simply be carried up to a building rooftop, while a crane has to be used to place the more traditional units.
As well as their size advantage, these new small units are capable of supporting the latest 4G+ technology. Under its 4G+ rollout, Vodafone is combining three mobile spectrum bands in order to offer customers in high density areas faster data speeds and improved voice quality.
The new technology is more energy efficient and has three times the capacity of more traditional kit.
A trial is under way in Southwark, and Vodafone plans to roll it out across the rest of London and other urban areas soon.
Jorge Fernandes, Vodafone UK's CTO, said: 'We continue to look at new and innovative ways of providing improved mobile coverage in order to meet our customers' soaring demand for mobile data and video while minimising disruption to the general public and improving the aesthetics of the surrounding area.'