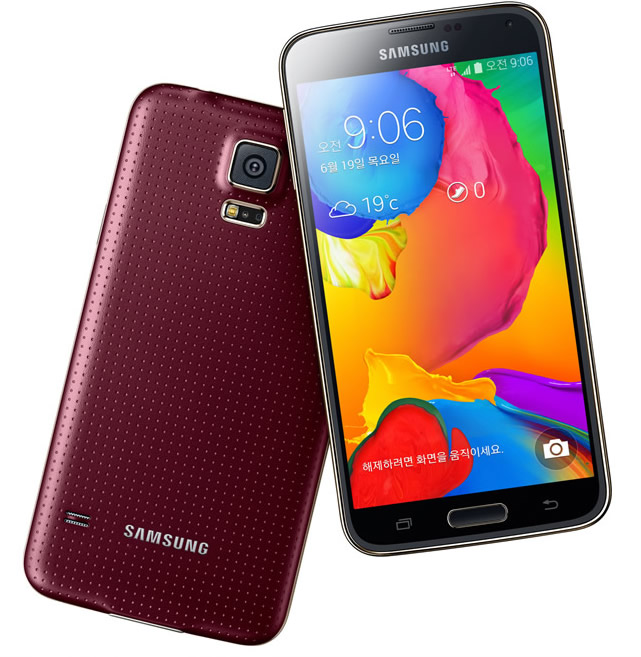 Samsung Galaxy S5 4G LTE-Advanced on way to UK?
The Samsung Galaxy S5 is a lightning fast phone both in terms of power and mobile data speeds, just as long as you've got a 4G SIM card to go along with it. But a new version that's even faster in both senses might be about to launch.
It's called the Samsung Galaxy S5 LTE-A and actually it's not all that new as it's already available in South Korea, but as with most LTE-A (also known as LTE-Advanced) devices it was assumed that it wouldn't make it out over here. The reason being that we don't actually have any LTE-A networks, though EE looks to be hard at work on one and some other networks have held trials too, so we may not be too far off.
Despite the absence of such a network we might get the Galaxy S5 LTE-A anyway, you just won't be able to enjoy the extra speed (which could theoretically allow for data downloads of up to 300Mbps) for the time being.
The suggestion that the phone might land on these shores comes from TechTastic.nl, which has got hold of a European user manual for the handset. Of course arriving in Europe still doesn't necessarily mean the UK will get it, but the manual seems to be in English, which bodes well.
Other than the increased speeds which we can't yet make much use of, the Samsung Galaxy S5 LTE-A also has a 2.5GHz quad-core Snapdragon 805 processor, which is an upgrade on the Snapdragon 801 toting Galaxy S5. In fact no phones currently available in the UK have Snapdragon 805 chips.
Sadly it doesn't look like the European version has the extra gigabyte of RAM or the 2K screen found on the South Korean version, so it's not quite such a super phone, but just that processor boost and the promise of even faster 4G sometime in the future makes it one of the most powerful smartphones of the year.
Find out more about 4G LTE Advanced here.
Have you read our Samsung Galaxy S5 review?