The Samsung Galaxy Note 3 with 4GEE - A Great Combination
[caption id="attachment_4442" align="aligncenter" width="623"]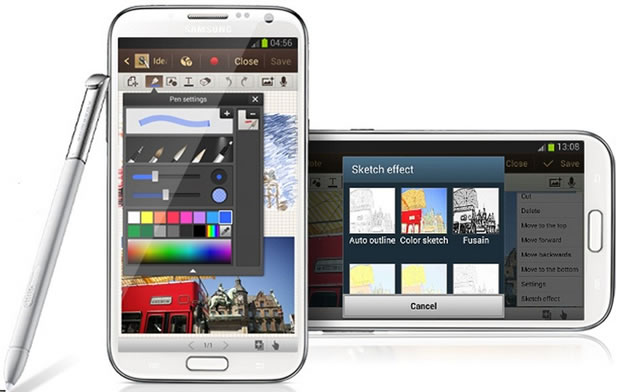 4G Enabled Galaxy Note 3 Coming to EE.
[/caption]
It should be available to pre-order now from EE's retail stores, though oddly it doesn't seem to be available to pre-order online. It will set you back £149 if you get it on a 24 month £41 per month contract, which includes 2GB of data and unlimited calls and texts.
The Samsung Galaxy Note 3 is a top end handset with a 5.7 inch 1080 x1920 Super AMOLED display, a 2.3 GHz quad-core processor and 3GB of RAM, combining a big screen with high performance specs. It also has a 13 megapixel camera allowing you to take great photos and comes in 32 or 64GB varieties, which, along with a micro SD card slot, ensures that storage should never be a problem. You might think that with specs like that battery life would be an issue, but thanks to the Samsung Galaxy Note 3's enormous 3200 mAh battery it hopefully won't be.
In a rare move for Samsung it even has a fairly premium build, with a textured back that looks and feels a lot like leather.
The Samsung Galaxy Note 3 also supports LTE Category 4, which potentially enables it to have download speeds of up to 150 Mbps. Though of course that's network dependant, and right now you're not realistically going to get that in the UK. Still, it makes it somewhat future proofed and an ideal candidate for EE's rapidly improving and expanding 4G network.
EE has also announced that it will soon be stocking the Samsung Galaxy Gear smartwatch. The network hasn't stated its pricing yet, but it's likely that there will be deals available whereby you can save money if you buy both the Galaxy Gear and the Galaxy Note 3.