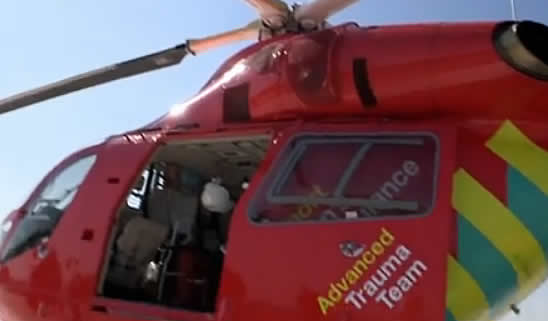 In a world-first for
4G
, Project HYDRA, a joint project between Avanti and Quortus, allows UK emergency services to deploy temporary 4G networks wherever and whenever they're needed.
It uses satellite backhaul to achieve this and can provide an immediate localised and completely private 4G connection at emergency sites, with a radius of up to 2km. Allowing staff to make calls without interference, securely transmit data and potentially even locate disaster victims using the signal from their mobile phones.
Aside from being secure it's primarily useful for locations where public 4G networks are either overloaded or where there simply isn't a public 4G network.
It's totally separate from public 4G networks, so regular mobile traffic won't affect it and it provides both 2G and 3G communications as well as 4G.
While it seems to be primarily designed as a temporary solution at sites of emergency it can also be installed as a permanent feature in places where additional capacity might regularly be required, so perhaps in hospitals for example.
Paul Feenan, Director of Avanti Government Services, commented: "Our world-first is further evidence of the quality of Ka-band satellite technology to power secure data, voice and backhaul solutions. Using Avanti's high-speed satellite link, the technology delivers up to 60Mbps download and 20Mbps upload speeds to end users. Crucially, we have tailored this for both mobile deployed scenarios as well as fixed cellular backhaul solutions, across the emergency services sector."
So it's fast, reliable, secure and instant, providing 4G exactly when and where it's needed in order to help the emergency services save lives. It's a great idea and one of the many ways 4G could help transform the future.