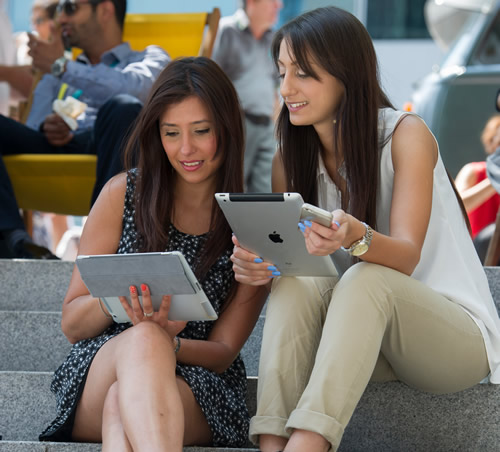 There are quite a few MVNO's around, but iD by Carphone Warehouse aims to stand out from the crowd, with low prices, 4G as standard, flexible tariffs and, perhaps most importantly, free roaming in 22 countries, though that last bit's only available on certain plans.
iD is now live so if you've been itching to jump on board you can now head over to the website and sign up for a new 30 day, 12 month or 24 month tariff.
These come in three main flavours, TakeAway, ShockProof and GoTo, with TakeAway arguably being the headline range, as it's these which include free roaming.
But saying it's free might be slightly misleading, as they're also the most expensive tariffs, starting at £25.50 per month on a 24 month contract. For that money you'll get 5000 texts and anywhere from 300 to 1200 minutes and 500MB to 2GB of 4G data depending on what phone you choose to pair it with.
There are various pricier options too, right up to £45.50, for 2GB of 4G data, 2000 minutes and 5000 texts, paired currently with either a Samsung Galaxy S6 Edge or a Samsung Galaxy Note 4.
ShockProof plans come in cheaper and don't give you free roaming, but they still include 4G data and they offer a usage cap, so you can't go more than £5 over your tariff, helping you avoid running up massive bills.
On a 24 month plan these start at £7.50 per month, netting you 250MB of 4G data, 150 minutes and 5000 texts, and going up to £12.50 per month for 1GB of 4G data, 500 minutes and 5000 texts.
Or you can get a ShockProof SIM Only plan. These only tie you in for a month and start at £7.50 for 250 minutes, 500MB of 4G data and 5000 texts, rising to £20 for 2000 minutes, 5000 texts and unlimited 4G data.
Then there are GoTo plans, which are designed with flexibility in mind and come in both 12 and 24 month varieties on pay monthly. For £11.50 per month you'll get a 24 month contract with 500MB of 4G data, 150 minutes and 5000 texts, or you can go up to £37.50 per month for a 12 month contract with 2GB of 4G data, 1200 minutes and 5000 texts.
On SIM Only all the plans are one month and they start at £7.50 per month for either 1GB of data and 100 minutes or 500MB of data and 250 minutes paired with 5000 texts, or you could spend more, with the top end offering unlimited data, 2000 minutes and 5000 texts for £20.
Those are the main tariffs covered, but if you've got a tablet or mobile Wi-Fi device you might just want a data SIM, in which case you can grab one from just £5 per month for 500MB of 4G data, or splurge up to £20 for 20GB of 4G data.
iD could prove popular with anyone who wants a 12 month tariff or plans to be abroad a lot. As it uses Three for infrastructure its 4G coverage is currently a little limited, but we expect that will improve rapidly.