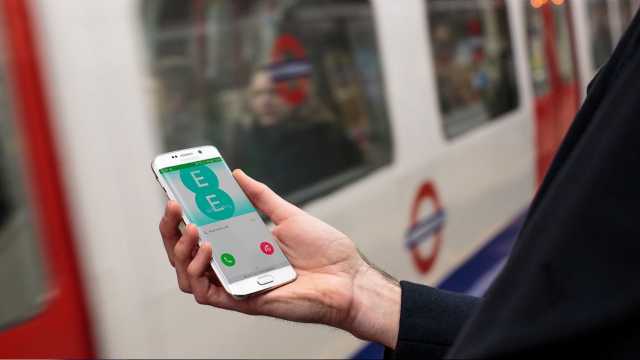 We've covered EE's WiFi Calling service before and if you're lucky enough to be an EE customer with an iPhone 6 then you should be able to get it, though first you'll need to have got a text from EE saying that WiFi Calling has been activated on your phone.
If you haven't received that text yet don't worry, you should get it before long, but if you have read on to find out what you need to do next.
Update your software
Before you can use WiFi Calling you'll need to make sure you're on the latest version of iOS. To do this go to Settings > General > Software Update on your phone and you'll be able to see whether or not you're running the latest version.
If you're not then select 'Download and Install' and wait for it to do so. You'll want to be connected to WiFi and ideally a power source for this, as it can be both a data and battery hungry process.
As well as grabbing the latest version of iOS you'll also want to update your iPhone 6's Carrier version. To do that head to Settings > General > About and let it update. At time of writing the version you want to be on is 19.1.
Turn WiFi Calling on
Once you've updated your phone WiFi Calling should be available, but to use it you'll first need to turn it on. This is done by heading to Settings > Phone > Wi-Fi Calls and toggling 'Allow Wi-Fi Calls'.
It can however take up to 24 hours to activate when you first do this, but you'll get a text message letting you know when it has done.
Make sure you're on WiFi
This is probably obvious but to use WiFi Calling you will of course need Wi-Fi on. You likely know how to do this, but if not simply go to Settings > Wi-Fi on your iPhone 6, toggle Wi-Fi on, select the network you want to join and enter the password (though if it's a saved network it should automatically connect).
You'll know you're on Wi-Fi because there'll be a Wi-Fi symbol in the status bar at the top of the screen and if WiFi Calling is enabled there'll also be a symbol for that.
Things to bear in mind
If for any reason you want to disable WiFi Calling you can repeat the steps done to turn it on, but this time untick 'Allow Wi-Fi Calls.'
It's also worth noting that if both you and the person you're talking to are using WiFi Calling you'll hear the international dialing tone. Also if you put a call on hold the line will be silent, rather than having audible hold beeps, but EE is working on fixing both of these things.
Visual Voicemail and picture messages may also play up with WiFi Calling, but if so you can always temporarily disable it or access your voicemail in the standard way.