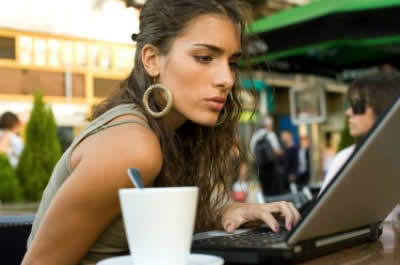 Ofcom has announced plans to open up more spectrum bands for 4G use. Right now it works fine on the current spectrum bands used, but according to Ofcom by 2030 mobile data demands could be 45 times higher than they are today.
That's an enormous jump and both more spectrum and new technologies will be required in order to keep up. That in itself isn't something which can happen overnight so Ofcom is already looking into it.
The current proposal is to free up spectrum from the 700 MHz band, which is at the moment being used for digital terrestrial TV and wireless microphones. Ofcom doesn't want to leave these services high and dry though so alternative spectrum will be secured for them.
Of course that in itself presents challenges, because Ofcom doesn't want to disrupt television services either. Thankfully it doesn't look like it will particularly, as Ofcom claims it will be able to release the frequencies for mobile broadband without another TV switchover.
Instead most viewers will simply need to retune their existing TV equipment, though a small minority, estimated to be around 0.5%, may need to change their roof-top aerial, but even then that's unlikely to be necessary until 2019.
Ultimately this should help networks to meet increasing 4G data demands and in the process continue to drive prices down while increasing speeds, so it's good news for everyone. Ed Richards, Ofcom's Chief Executive, said: "Ofcom's role is to ensure the UK makes the best and most efficient use of its airwaves, which is vital to enable UK's digital economy to meet consumers' needs.
"Our plans will allow digital terrestrial TV to thrive, while ensuring the UK's mobile infrastructure can support consumer demand and economic growth."
Ofcom aims to make the 700 MHz band available for mobile broadband by 2022 or earlier, so with any luck the UK will be able to keep up with increasing data demands for the foreseeable future.
Have you read how Ofcom intends to check 4G network coverage and speeds?