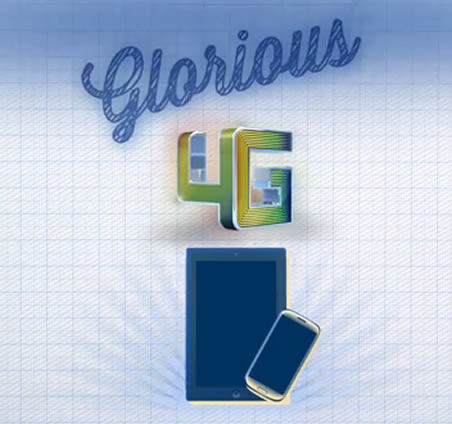 We take a look at how O2's 4G mobile network performed one day after the network was launched in London. The comprehensive range of tests were conducted by independent company Rootmetrics.
O2 4G Network : Background Information
O2 launched its 4G mobile network in London on 28th August. This was the day before Rootmetrics began its tests. It's therefore fair to say that not many O2 4G customers were connected to the 4G network at the time. This means that there will have been little loading ( customers using 4G mobile services ) and that the network will have been performing at its fastest rate.
On the other hand, when you consider that O2's 4G mobile network was just one day old, we would imagine O2 were still busy ironing out teething issues so you should also take this into account when looking at the test results below.
02 4G Network Results : As Tested by Rootmetrics
Rootmetrics conducted over 11,000 individual tests over 5 days throughout London and found that O2's 4G network impressed with an average download speed of 23.3Mbps and reached a blistering top download speed of 65.8Mbps. O2's 4G service was found to be working in 63.9% of all locations tested.
If that's not impressive enough, the tests also revealed that if a 4G signal was not available and you were automatically switched back to 3G then the average download speed achieved was still 16.3Mbps. Note : This is faster than the UK average home broadband connection.
O2 4G Network : Final Thoughts
EE came out top overall in the tests conducted by Rootmetrics in London but O2 were second and not so far behind. More on this here : EE Tops London 4G Mobile Network Speeds
On the minus side, O2's mobile network was not loaded via many 4G subscribers to the same extent as EE  - whose 4G network went live in October, 2102. Therefore you would expect the O2 4G network to perform much faster than if it were loaded with many subscribers using the network.
On the plus side, with such a new 4G network, only one day old when the tests began, we would expect O2 to go from strength to strength over the next 3 to 6 months.
We have posted a useful video "O2 4G - How to get 4G on your O2 phone or tablet" below for those thinking of joining O2's 4G network.
O2's 4G network is currently available in Birmingham, Coventry, Leicester, London, Nottingham and Sheffield. Full details on O2 4G Network Summary here.