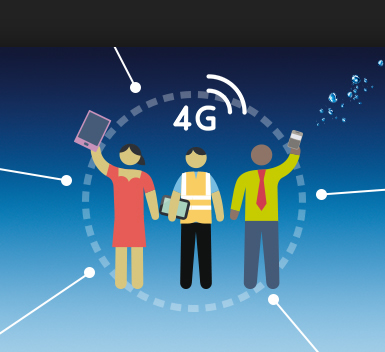 There was a time not so long ago when 4G was a premium service, but with many networks now offering it at no extra cost it's clearly becoming mainstream, which is good news as it makes it more affordable.
O2 is the latest network to start offering the superfast service for the same price as 3G. It's launched a range of new bundles called 'Big Bundles', with each one offering double the minutes, texts and data of the one before.
The cheapest of those bundles is just £10 per month and includes 100 minutes, 1000 texts and 500MB of 3G data. Unfortunately this one doesn't include 4G data, if you want that you'll have to plump for the next one up, which for £15 per month gives you 200 minutes, 2000 texts and 1GB of 3G or 4G data, while for £20 per month you can get 400 minutes, 4000 texts and 2GB of 3G or 4G data.
If you need more than 2GB you can also couple it with a bolt on, which start at £3 for 100MB of data, then go up to £6 for 500MB and 20 picture messages and £10 for 1GB and 50 picture messages.
All of these bundles are available now to both new and existing pay as you go customers. It's a big step for O2, which has always previously charged more for 4G, but it could be necessary as the network lost 208,000 pay as you go customers in just the first quarter of the year, so it needs to do something to tempt people back.
These new deals see O2 become cheaper for 4G data on pay as you go than EE, which currently offers 500MB of 4G data, unlimited texts and 1000 minutes for £16.99 per month, though Three still comes out the cheapest, with unlimited data, 300 minutes and 3000 texts for £15 per month.