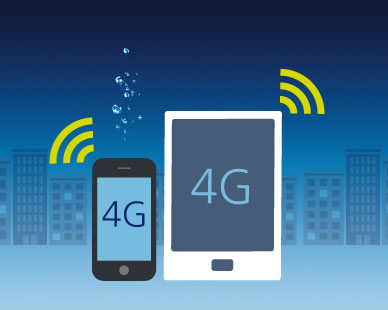 O2 now gives its pay as you go customers more, with each bundle now offering more minutes than before and its cheapest bundle now includes 4G data too. In fact you can get up to 275% more minutes for the same price and the new bundles are available to both new and existing customers.
For £10 you can now get 250 minutes rather than the 100 offered previously and 500MB of 4G data rather than 3G, plus 1000 texts.
For £15 you'll get 750 minutes rather than 200, plus 2000 texts and 1GB of 4G data. £20 will get you 1500 minutes, which is an increase of 275%, and you'll also get 4000 texts and 2GB of 4G data and finally there's a brand new £25 Big Bundle which comes with 4GB of 4G data, 4000 texts and 3000 minutes.
Each Big Bundle lasts for a month and there's no contract so you can switch between them at any time. Phil Maple, General Manager Consumer at O2 in the UK said: "Big Bundles gives customers complete flexibility and control over how much they spend, and now they get more for their money than ever before. With all our Big Bundles now offering 4G and with huge amounts of minutes, texts and data, we're making O2 Pay & Go even better value for our customers."
The move makes O2's pay as you go offering more competitive with rival networks and with prices starting at just £10 per month for 4G data it's also one of the cheapest ways to get 4G and a third cheaper than it was previously on O2, when you'd have to opt for the £15 Big Bundle to get super speedy data.