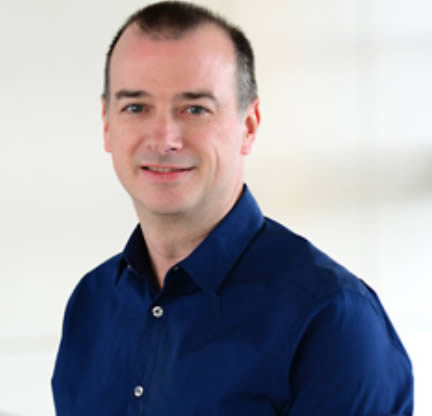 O2 going big on mobile network upgrade
All the networks are scrambling to expand their 4G coverage while ensuring that their 2G and 3G services are up to scratch as well and Derek McManus (above), Chief Operating Officer at O2 has offered some insight into the challenges faced by the networks and what O2 is doing to overcome them.
Rural areas present a particular problem, according to a news post by McManus, with restrictive planning and prohibitive costs often leading to inferior coverage and speeds, but O2 is working hard to overcome this as well as delivering a dependable network in urban locations.
In fact its 4G rollout is going a lot faster than its 3G one did. With 3G the network only had 16% coverage after 12 months, while we're now 12 months on from when O2 launched 4G and the network has 43% 4G outdoor population coverage and at the same time it's been improving its 2G and 3G services too.
McManus highlights other initiatives that the network has rolled out in addition to infrastructure, with O2 Wi-Fi supplying thousands of hotspots, Tu Go allowing customers to text and call over Wi-Fi if they're using a device other than a phone or are just somewhere with no signal and its network sharing agreement with Vodafone to improve coverage for all customers.
But O2's investment in improved services is ongoing and McManus reveals that by 2017 the network will have invested over £3 billion in upgrading its services and will by that point be bringing 2G, 3G and 4G indoor coverage to 98% of the UK population and a good thing too, because a few years after that we might be looking at the start of 5G.
Looking to find out about O2 4G Coverage and Network Summary ?