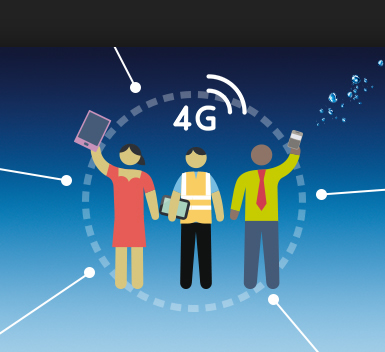 O2 is continuing to roll out its 4G network at a rapid pace and it looks like we might have got some insight on one of the next places the company will be bringing 4G to.
According to the Harborough Mail, O2 has asked for planning permission to replace masts around the Harborough area, specifically on the Riverside Industrial Estate off Rockingham Road in Market Harborough, in Glebe Road in Little Bowden and in Melton Road in West Langton.
The plans aren't just for replacement 3G masts though, as the proposal documents state that: "These base stations currently provide 2G and 3G coverage to the surrounding area. These applications propose to redevelop the existing base station sites as part of the operators' plan to upgrade their sites in the Harborough area to provide additional 2G, 3G and 4G services."
O2 has stated that it cannot confirm any timescales at this stage for when Harborough might get 4G, but the network is clearly planning on it so residents on O2 have something to look forward to, as 4G is around five times faster than 3G, allowing for speedy web browsing and streaming as well as faster downloads.
Currently none of the networks offer 4G in Harborough, so depending on how long it takes the network to install replacement masts it looks like O2 could be the first to do so, though we expect it's a gap which all of the networks plan to fill eventually.