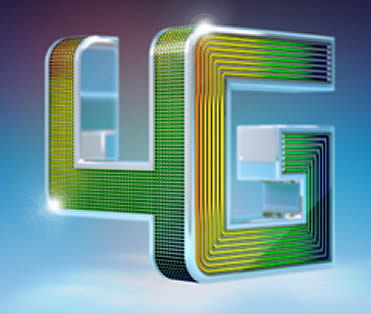 It's been exactly one year since O2 launched its 4G service and to mark the occasion the network has revealed some impressive facts and figures. Currently almost 20% of all the data used on O2's network is carried over 4G and that's despite the fact that many customers are only on 3G and even those with 4G plans and devices won't be able to get a 4G connection everywhere.
Indeed over 45% of the UK population can now get an O2 4G signal, which is great progress for one year, but that still leaves almost 55% without and despite that almost 20% of data is carried over 4G. So obviously 4G customers are making the most of the extra speed by consuming more data.
In fact O2 has revealed just how much 4G data has been consumed on its network this year and it's a whopping 5,400 terabytes, which equates to roughly eight million hours of HD video.
4G is proving popular too, with uptake in the first year at more than double what it was for O2's first year of 3G. Though that's in part because O2 is rolling it out faster, as in the first year of 3G O2 only reached 16% of the UK population.
So that 5,400 terabytes might sound like a lot but in the next year double that or even more could feasibly be used as more customers sign on and 4G becomes available in more places.
And it's not just consumers taking advantage of it, businesses are benefiting too, especially with initiatives like O2's 4G Pop Up Office, which allows business customers to create a mobile hotspot capable of connecting up to ten devices to its 4G network.
While a mind boggling amount of data is already being used on 4G it's bound to skyrocket in the coming years and O2 plans to help that happen, as it's investing £1.5 billion over the next three years to expand its 4G coverage beyond the 240 towns and cities which can currently get it, as well as improving its 2G and 3G coverage.
By 2017 it's committed to having 98% population coverage and by then eight million hours of HD video will seem like a drop in the ocean.
Find out more about O2's 4G coverage.