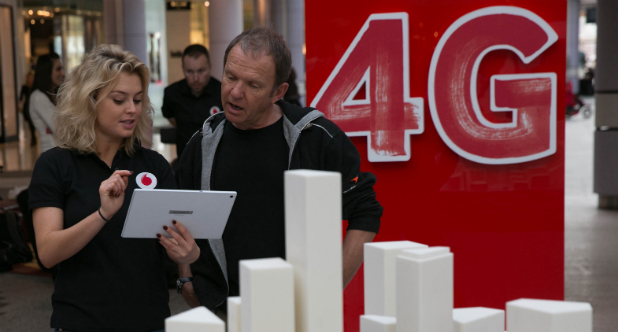 All of the UK's mobile networks are doing their best to spread 4G far and wide, as this trio of announcements attests.
If you're a Vodafone user in Northampton then you're in luck, as the network has stated that it's now rolling 4G out to the town.
Technically the rollout began earlier this month while Vodafone tested the infrastructure and some customers were already able to enjoy 4G during that period, but now it's officially launching, so all Vodafone customers with a Red 4G contract should be able to start getting faster data speeds according to the Northampton Chronicle & Echo.
Meanwhile customers of Three in Lincoln should soon be getting a 4G boost too. The network has already turned 4G on in parts of the city, while the rest of the area should get a 4G signal soon, though the network hasn't confirmed exactly when that will be, telling The Lincolnite that:
"4G has gone live in some parts of Lincoln which is why some customers may be experiencing 4G. We're bringing 4G to the area soon, but we're not able to give any specific dates at the moment. As soon as we start adding 4G to the network in Lincoln, we'll let our customers know. In the meantime, our advanced 3G network will continue to give Three customers a great mobile internet experience."
Then there's EE, which has started testing 4G in Helston according to West Briton. Although some people now have a signal Helston isn't yet officially a 4GEE town, as a spokesperson explains:
"Our rigorous switch-on requirements mean locations aren't considered official 4G towns until at least 80 per cent of the area is covered. This ensures new customers get the best 4G experience possible. Helston hasn't reached that level yet but people can monitor via our online coverage checker."
These are just the latest roll outs from EE, Vodafone and Three and they, along with O2, are all well on their way to bringing 4G to the vast majority of UK residents.