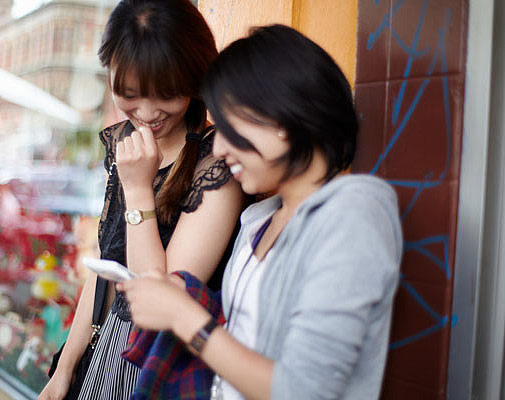 Guaranteed £5bn investment into UK's mobile infrastructure
A recent proposal for national roaming as a solution to lacking coverage in rural areas was met with harsh criticism from EE, which promised to put forward a counter proposal.
That counter proposal seemingly paid off, because instead of national roaming, EE, O2, Three and Vodafone have made a binding agreement with the UK government to invest £5 billion in new infrastructure by 2017.
This infrastructure will provide guaranteed voice and text coverage from each network across 90% of the UK geographic area by 2017, up from 80% now, which will apparently halve the UK's partial 'not spots' (aka places with patchy coverage). While 3G and 4G coverage will be pushed up from 69% to 85% of the UK. As a result of this total 'not spots' with no coverage at all will be cut by two-thirds.
Culture Secretary Sajid Javid said: "I am pleased to have secured a legally binding deal with the four mobile networks. Too many parts of the UK regularly suffer from poor mobile coverage leaving them unable to make calls or send texts.
"Government and businesses have been clear about the importance of mobile connectivity, and improved coverage, so this legally binding agreement will give the UK the world-class mobile phone coverage it needs and deserves. The £5bn investment from the mobile networks in the UK's infrastructure will help drive this Government's long-term economic plan."
While the government seemingly didn't have to part with any money to secure this deal it has agreed to allow networks to use many of its freehold buildings as sites for mobile infrastructure, as well as agreeing to reform the "out-dated and ineffective" Electronic Communications Code and consult with Ofcom about potentially reducing its proposed licence fee hike.
But while this new investment should boost coverage where it's needed most, some of those who are currently without coverage don't think it's enough.
Country Land and Business Association President Henry Robinson said: "This announcement contains big numbers and strong words but in reality it perpetuates the status quo and will leave thousands of homes and businesses with the prospect of poor or no mobile phone coverage for years to come.
"It is deeply disappointing that the Government has not pushed the providers to come up with more radical solutions. We are keen to know whether this agreement ends the prospect of a national roaming network that we know is hated by the mobile phone providers, but in our view has the potential to provide choice and access in rural communities.
"We will continue to fight for a mobile phone network that provides accessible and affordable mobile coverage across the whole of the UK."
We can see his point, but given the potential problems with national roaming, from reduced battery life and dropped calls to decreased industry investment it seems like this is probably a good compromise.