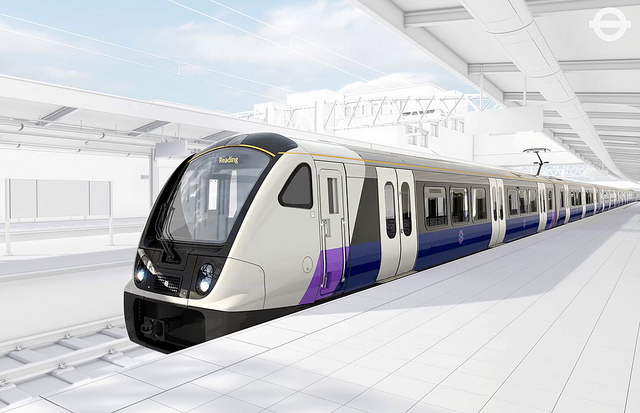 From 2017 commuting in and out of London could get a little more pleasant, as Transport for London will be rolling out new Crossrail trains with 4G and Wi-Fi available on trains and at platforms.
The trains will also feature intelligent lighting and temperature control systems and will use up to 30 percent less energy thanks to a regenerative braking system.
Despite that they'll be faster than the current train services they're replacing and are built using lightweight materials, such as aluminum for the body shell. They're also designed to be spacious, with nine carriages housing up to 1500 passengers, allowing Crossrail to add 10 percent to London's rail capacity.
They sound impressive and high-tech then. In fact, they could be just what we need to bring trains into the 21st century and for 4G fans they're likely to be a real boon. They'll essentially increase 4G coverage across their routes throughout London and the South East and allow passengers to make use of blazing fast data to stream and download.
That means you'll be able to be more productive, working on your way to and from the office, or just relaxing in front of a movie.
They also bode well for the future of 4G, particularly on public transport. Already we've seen 4G at tube stations and now with these trains too it's clear that TfL is serious about making the most of 4G.
Hopefully other rail networks will take notice and it won't be too long before we see 4G on trains nationwide, but either way this is definitely a positive step.
The Crossrail trains are set to operate between Reading to the west of London and Shenfield to the east, but while they'll begin entering service from May 2017 the new trains won't be fully up and running until 2019, by which point we'll almost be ready for 5G.