[caption id="attachment_5427" align="aligncenter" width="537"]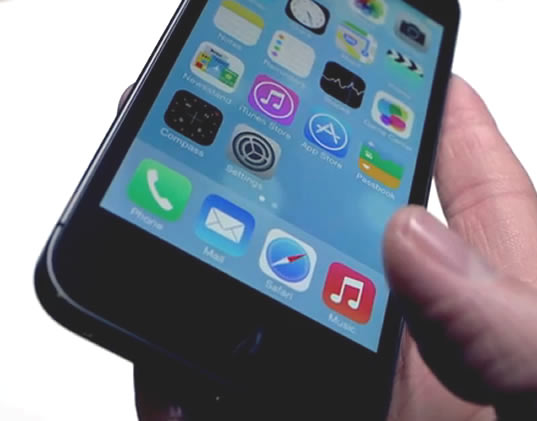 iPhone 5S With Superfast 4GEE.
[/caption]
Apple's new smartphone has a host of features that make it among the most advanced phones on the planet, including a 64 bit processor and fingerprint sensor. But to get the absolute most out of the iPhone 5S there's no better network to go with right now than EE.
EE's 4G service is light years ahead of the competition with far more coverage and in certain locations far higher speeds, as EE has begun rolling out double speed 4G to 20 major cities such as London and Birmingham. While in all EE's standard 4G service is now available in 120 towns and cities across the UK, which accounts for over 60% of the UK population.
Read : What is Double Speed 4G?
Beyond that, there are features unique to the iPhone 5S which make 4G an especially brilliant fit and EE has highlighted some of them in the video below.
The powerful 64 bit A7 processor ensures that it can carry out demanding tasks and run multiple apps without breaking a sweat. It also means that coupled with 4G it's one of the fastest all round phones available.
Then there's the 'Touch ID' fingerprint sensor, which can be used to verify purchases from the App Store. That's a lot faster than having to enter a password and using 4G means that downloading apps and music will also be a lot faster.
Ultimately the iPhone 5S is all about speed and convenience, which is exactly what 4G is about, so the two are a match made in heaven.
EE isn't the only network to offer 4G and one day it may not even be the best, but right now it is, thanks to a combination of more coverage, higher speeds and a larger choice of tariffs than the competition. So if you want to supercharge your iPhone 5S, 4G from EE is the best way to do that.