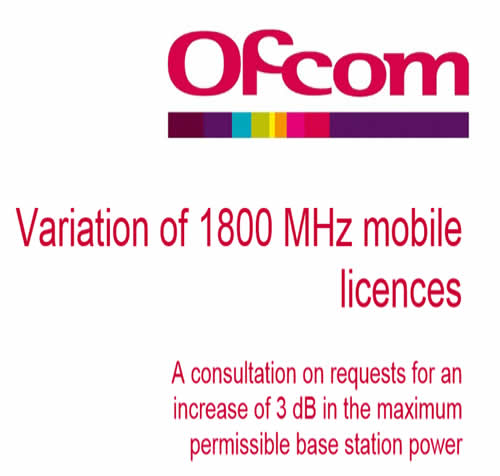 Ofcom has published a 33 page consultation paper called Variation of 1800 MHz mobile licences.
The paper has been produced in response to requests from EE, O2, Three and Vodafone to increase the amount of power they can emit from base stations powering the 1800MHz frequency band, which is one of three bands used for 4G services. The others being 800MHz and 2.6GHz.
The operators are asking for an additional power capacity of +3dB and if approved will offer improved 4G coverage and capacity and would apply to both indoor and outdoor coverage. There are other benefits associated with traffic management and load balancing, which could mean higher download speeds in some circumstances.
The closing date for responses is 30th May this year and if approved mobile operators can commence making changes at a date to be set by Ofcom.
Looking for details on the 4G auction of 4G mobile licences?