[caption id="attachment_542" align="aligncenter" width="300"]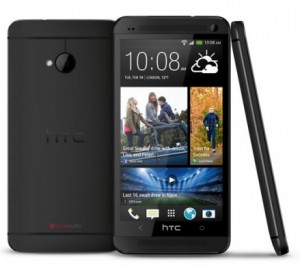 HTC One[/caption]
Having the UK's first (and currently only) 4G service is all well and good, but without compatible phones it's pretty much useless. While EE have been expanding coverage of the service across the UK, the actual range of compatible phones that they've secured is relatively small so far.
Still, while they don't have a huge selection, what they do have accounts for many of the best phones on the market- and let's face it, if you're looking into 4G you're probably also going to want a powerful handset. This focus on high end phones doesn't seem to be changing, so in addition to being able to get an iPhone 5, a Samsung Galaxy S3, a Nokia Lumia 920 or a handful of other powerhouse performers on 4GEE, you'll soon be able to get the HTC One as well.
The HTC One is HTC's latest and greatest android smartphone, with a super-powered 1.7 GHz quad-core processor, 2 GB of RAM, a 4.7 inch display with an insanely crisp 476 ppi pixel density, a 1080p video camera that can shoot at 30fps and up to 64GB of internal storage. On paper the only slight letdown is the lack of a micro SD card slot and perhaps the camera- which is only 4 megapixels, but as every budding photographer knows, megapixels aren't everything.
While we haven't got our HTC One Review in yet, if specs are anything to go by this should certainly be one of the best smartphones out there and probably the best phone that HTC have ever made. Whether it will do enough to return the Taiwanese firm to the spotlight remains to be seen.
EE have announced that the handset will be available on their 4GEE service from mid-march, and you'll be able to purchase it from their website, retail stores and over the phone.
It's available for pre-order now, and plans range from £41 a month with unlimited minutes and texts, 1 GB of data and an upfront handset cost of £69.99, right up to £61 a month, again with unlimited minutes and texts, but this time you get 20GB of data and an upfront cost of just £29.99. Whichever plan you go with you'll be looking at a 24 month contract, but with such a high spec phone you're unlikely to feel like you want to upgrade again anytime soon.
In addition to having the latest handset with the fastest data speeds, EE have announced that customers who purchase the HTC One will also receive a discount on EE's fibre broadband service, fast tracked customer service and access to EE Film, which is essentially a replacement for Orange Wednesdays, offering 2-for-1 cinema tickets every Wednesday.
If you're still not convinced by 4G or the costs associated with it, you'll also be able to purchase the HTC One on one of EE's 3G plans.