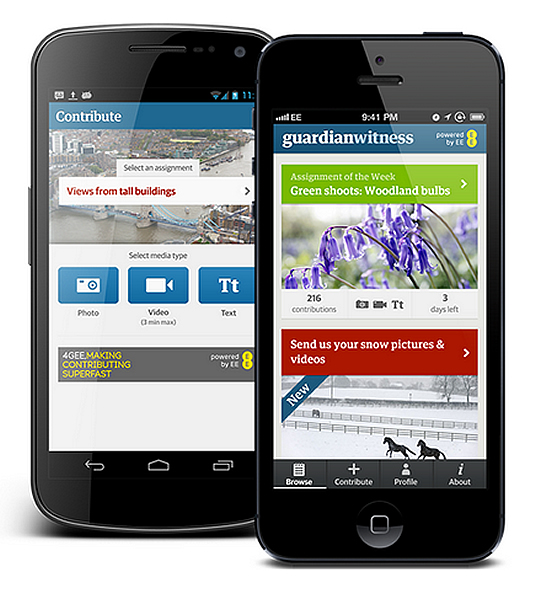 GuardianWitness has been around for just over a year now. Powered by EE and its 4G network it allows users to become journalists and artists for a large audience. Giving them the ability to upload news stories, images and videos.
It encompasses both an app and desktop site and has already had over 10 million page views, with everything from hard journalism, to short films, to human interest stories to funny pictures being uploaded.
To mark the anniversary, EE and The Guardian hosted the inaugural GuardianWitness awards, delivering the EE Contributor of the Year award to Andy Luck and George Tymvios, who created a short animated film about the growing pains of a young girl with a pasty for a head.
Clare Margetson - the Guardian's network editor and chair of the awards judging panel said this of the winning piece: "The winner combined ingenious tech, a singular aesthetic, perfect characterisation, a brilliant compressed narrative and pitch-black humour. Its 180 seconds stay with you as long as many full-length movies."
News contribution of the year went to a photo taken at the scene of the Woolwich murder, the Bigger Picture award went to an image of an exhausted seal, sheltering among mounds of plastic waste and the Best Original Still was a hopeful image of a soon to be destroyed slum in Kolkata.
All of these and thousands more can be seen on GuardianWitness either through the app or the website and if you want to get involved and submit your own content then just download the free app and make, film or photograph something that you think people will want to see.
If you're using 4G then you'll be even more empowered as you'll be able to quickly upload content the second you capture or create it, wherever and whenever.