Bespoke 4G network and Glastonbury App aids festival goers
Festival goers this year will benefit from the installation of a bespoke 4G network and an improved Glasto App. This year's event will see EE providing even more technological support than last year to make the whole Glastonbury experience even better.
In fact, EE is the official communications and technology partner of Glastonbury Festival so let's find out more.
Bespoke 4G Network
EE has installed a bespoke 4G network which will bring an improved streaming experience across the Glastonbury site by offering download speeds of around six times faster than 3G. This includes live-streaming from the BBC via the Glastonbury App.
EE will provide mobile Wi-Fi hot spots for all festival goers to use, powered by its 4G network, regardless of which network they are on.
Glastonbury App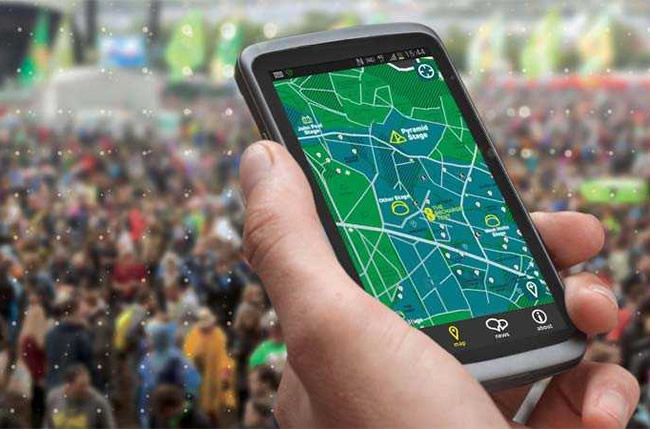 The App includes : performance scheduling tools, an interactive map and social integration and is free to download on iOS and Android handsets.
The App coupled with the bespoke 4G network provides live streaming from the Pyramid stage and five other main stages, on-the-go. It also brings interactive mapping featuring extended site coverage, and real time updates covering all the latest news and events.
The app will pinpoint your location, and customisable location pins can be used to mark important places around the site e.g. where you hoisted your tent.
Contactless Payments
100 card readers have been installed within the mini drink bars for festival goers to make contactless payments to reduce the overall queuing time. EE customers on some Android smartphones will be able to pay for goods under £20 via its Cash on Tap App. Visitors can also top up their Cash on Tap 'wallet' on site.
Spencer McHugh, Brand Director at EE commented: "The 2014 app builds on the success of the first EE Glastonbury app last year. The improved social sharing capabilities, redesigned interface and improved map contribute to make this year's the most advanced, user-friendly digital guide to Glastonbury Festival. Our bespoke 4G network at the festival will make it even easier for Glastonbury goers to access all the exciting digital content, including live-streaming from the BBC, available through the app this year."
Battery Juice

Festival goers on EE will be the lucky ones to benefit from the Festival Power Bar – a portable mobile phone charger – which costs £20. The Power Bar will give 5 hours of battery life and can be exchanged at the Festival Power Bar for another fully charged Power Bar, as many times as you like during the Festival.
Even better, you can buy the Power Bar online before the Festival so you are ready to go.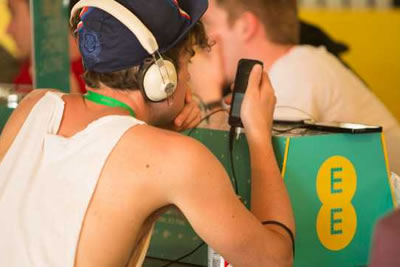 Those who don't have a Power Bar can still use the Recharge Tent, first seen at last year's event, but this involves waiting with your smartphone for it to charge, not ideal.