[caption id="attachment_520" align="aligncenter" width="300"]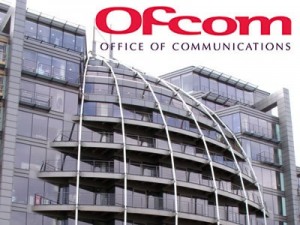 Regulator's approval will see Everything Everywhere offer first UK 4G services despite opposition from rivals.[/caption]
Ofcom gave the go-ahead for Everything Everywhere (EE) to refarm its existing 1800MHz spectrum for 4G, giving the green light for the operator to bring 4G mobile services to the UK in 2012.
The regulator said in a statement: 'Ofcom has concluded that varying EE's 1800 MHz licences now will deliver significant benefits to consumers, and that there is no material risk that those benefits will be outweighed by a distortion of competition. Delaying doing so would therefore be to the detriment of consumers.'
It added that the decision had taken into account the upcoming 4G auction of 2,6GHz and 800MHz spectrum, which will see other operators launching 4G offerings next year.
Licences authorising EE to run LTE service begin on 11 September 2012.
A spokesperson for Everything Everywhere said: 'Consumers will soon be able to benefit from the much greater mobile speeds that 4G will deliver' They added that the implementation of 4G would drive employment, investment, and innovation.'
Other operators were not so happy at the news. O2 and Vodafone both have holdings of 1800Mhz spectrum, but not enough for refarming for 4G. Three holds no 1800Mhz spectrum.
A spokesperson for Vodafone UK said the operator was 'shocked' by the decision, claiming the regulator has shown a 'careless disregard' for the interests of the economy, consumers and business, by allowing one operator to roll out 4G services before the scene had been set for a full competitive market.