[caption id="attachment_518" align="aligncenter" width="300"]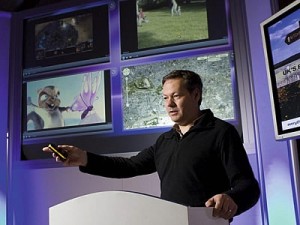 EE aims for more 4G trials this year as well.[/caption]
Everything Everywhere ( EE ) has set up a 4G trial in Bristol and has plans to run a number of tests over the rest of the year.
David Salem, Everything Everywhere's director of network strategy and end-to-end design, said that there were hundreds of people working on the trial.
He said that an 'extensive' testing process would focus on the customer experience of 4G when it is launched. Researchers will examine average data speeds to find out just how different the next generation technology will be from 3G speeds at the moment. He added: "4G is a fundamentally different proposition. It's a totally new technology and we are effectively learning from scratch.' The company has also set up a 4G trial in order to test its 1800MHz spectrum. Salem said the trial, in Cumbria, was looking at business customers who had no internet access, and added that the company planned more trials as it looked toward sending 4G services live later on in the year.
Salem also said that Everything Everywhere had already begun a 'small-scale rollout' of an upgraded version of 3G. The first HSPA+42 service has already been rolled out in Manchester and a gradual rollout is planned for the next few months depending on demand from consumers.
He said that while a conventional 3G network offers speeds of 2-3Mbps, the HSPA+42 service can push this to 4Mbps.
Three revealed that it was to roll out a HSPA+ 42 service this summer, earlier this year.