[caption id="attachment_2675" align="aligncenter" width="300"]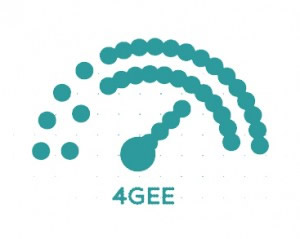 EE's 4G Service Hits Twelve More UK Towns[/caption]
Weeks when EE don't announce that new towns and cities have received 4G have almost started to feel incomplete, it's become such a regular and expected occurrence. So it's with much joy that we can announce that this week can start on a satisfying note, as EE have rolled out 4G to 12 more towns.
So roll up, roll up, if you live in Ashton-under-Lyne, Chatham, Gillingham, High Wycombe, Merthyr Tydfil, Oldham, Oxford, Rochester, Runcorn, Sale, Stafford or Wigan, as you can now use EE's lightning fast 4G service (assuming you've got a 4GEE contract).
In all EE's 4G network is now available in 74 towns and cities across the UK and covers the homes and businesses of more than 50% of the UK population. The list of locations in full is as follows:
Amersham, Ashton-under-Lyne, Aylesbury, Barnsley, Belfast, Berkhamsted, Billericay, Bingley, Birmingham, Blackpool, Bolton, Bradford , Brentwood, Bristol, Cardiff, Chatham, Chelmsford, Chorley, Coventry, Derby, Dewsbury, Doncaster, Dudley, Edinburgh, Gillingham, Glasgow, Harpenden, Hemel Hempstead, High Wycombe, Huddersfield, Hull, Leeds, Leicester, Lichfield, Liverpool, London, Loughborough, Luton, Lytham St Annes, Maidenhead, Manchester, Marlow, Merthyr Tydfil, Newbury, Newcastle, Newport, Nottingham, Oldham, Oxford, Pontefract, Preston, Reading, Rochester, Rotherham, Runcorn, Sale, Sheffield, Shipley, Slough, Southampton, Southend-on-Sea, St Albans, Stafford, Stockport, Sunderland, Sutton Coldfield, Telford, Thame, Walsall, Watford, West Bromwich, Wigan, Windsor and Wolverhampton.
EE's journey doesn't end there though, as the network claims to be on track to bring 4G coverage to more than 70% of the UK population by the end of the year and 98% by the end of 2014, at which point it's coverage will rival the companies currently available 2G coverage of 99% and 3G coverage of 98% of the UK. Not to mention the fact that EE are also working on improving the speed of 4G in areas that they've already brought it to.
"The pace of our 4G network roll out continues to keep us at the forefront of the UK mobile market. Just seven months after launch, we've covered millions of consumers and businesses with one of the fastest mobile networks in the world." EE's Chief Executive Officer, Olaf Swantee said of the latest expansion. So it looks like there'll be many more weeks of roll out updates to come.
If you haven't yet joined the 4G revolution there's never been a better time, as not only is coverage better than ever but EE have also launched 4GEE 30-day SIM only plans, so you don't even need to make a long term commitment. Of course we wouldn't blame you if you were holding out either for another network to provide 4G- as will happen later this year when Vodafone, O2 and Three launch their services, or for EE's coverage to increase further. After all, 50% of the UK population isn't bad, but that still leaves millions that can't get a 4G signal in their home town. Plus it only accounts for homes and businesses- luck may not be on your side if you try getting a 4G signal on the road or out in the countryside.