EE has largely impressed us with its own-brand devices. The EE Kestrel in particular is a temptingly affordable way to get 4G on a smartphone without sacrificing too much quality and now EE is back with its next wave of devices.
Two new 4G smartphones
The headline device is the EE Harrier, a smartphone with a 1.5GHz octa-core Snapdragon processor, a 5.2-inch full HD screen, a 13 megapixel rear camera and a 2500 mAh battery.
It runs Android 5.0 Lollipop and supports Cat 4 4G, allowing it to take advantage of EE's double speed network, with real world download speeds of up to 150Mbps. It will also support EE's WiFi Calling service and it's slim at just 8.9mm thick.
The EE Harrier will be available for consumers and businesses from April 28th for £199.99 on pay as you go or free on 4GEE plans of £21.99 per month or higher.
Alongside that EE is launching the Harrier Mini, which features a similar design but is smaller and less powerful. It has a 4.7-inch HD (so 720p presumably) display, a 1.2GHz quad-core processor, an 8 megapixel camera and it runs Android Lollipop.
It too supports 4G of course and it also works with WiFi calling, which makes it the most affordable WiFi Calling-compatible handset in the UK, though given that EE has previously only enabled WiFi Calling on high-end handsets such as the Samsung Galaxy S6 that's not really saying much.
The Harrier Mini will launch for £99.99 on pay as you go or free on contracts from £16.99 per month.
New Mobile Wi-Fi devices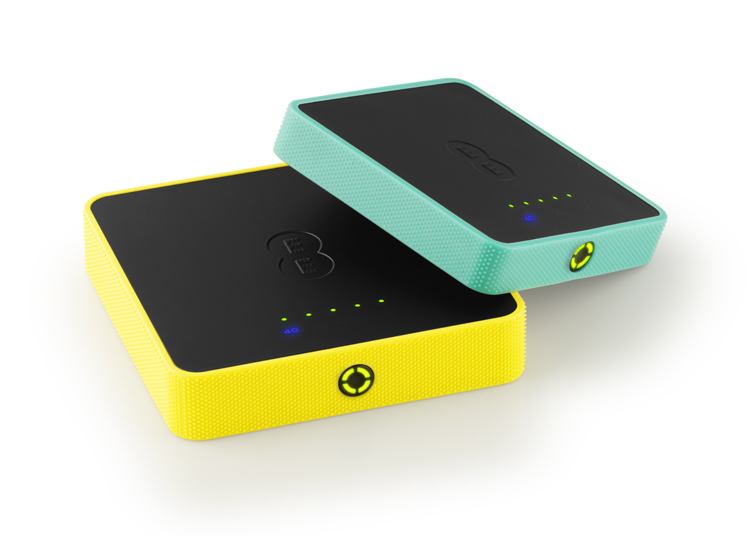 EE has also unveiled the Osprey 2 and the Osprey 2 Mini. These 4G mobile Wi-Fi devices will both be available from early May and both allow up to ten devices to connect at any one time.
The key differences between them seem to be that the Osprey 2 is focussed on battery life, with a massive 5150 mAh battery, supposedly allowing users to stream content for up to 15 hours and the device also acts as a portable battery pack, allowing you to plug your phone or tablet in and keep it charged.
The Osprey 2 Mini meanwhile is more compact and personalisable, as you can attach one of three coloured bumpers to it.
The Osprey 2 will cost £69.99 on pay as you go (including 6GB of data), or be available free on pay monthly plans from £15 per month, which nets you 3GB of monthly data.
The Osprey Mini 2 is only a little cheaper at £49.99 on pay as you go with 6GB of data or free on £15 per month pay monthly plans with 3GB of data.
All the new devices will be available from the EE Shop.