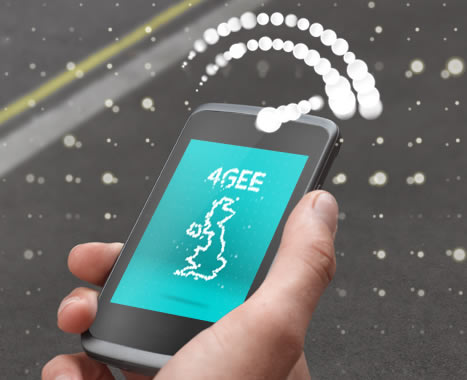 4GEE spreads further across the country
EE's continuing its high speed roll out of high speed 4G by bringing it to 18 new towns across England, Scotland, Wales and Northern Ireland. The lucky locations to benefit from a speed boost are Abingdon, Ashton-In-Makerfield, Brownhills, Corringham, Faversham, Fleetwood, Formby, Hebburn, Helensburgh, Hoddesdon, Holywood, Hythe, Prestatyn, Sandhurst (including the Royal Military Academy), Spennymoor, Tilbury, Waltham Abbey and Wombourne.
That brings the total number of large towns and cities with 4GEE coverage up to 281, alongside over 2,500 villages and small towns, for an overall population coverage of over 75%.
Spencer McHugh, Director of Brand at EE, said: "Our ongoing 4G roll out means that our customers have access to by far the biggest network in the country. Whether you're at work or on the go, 4GEE lets you do so much more. From superfast web browsing to streaming HD video, even the most disciplined people won't be able to resist getting on their mobile!"
With that last comment presumably being aimed at the recruits at the Royal Military Academy in Sandhurst.
EE launched its 4G service less than two years ago, so it's made remarkable progress to have this much coverage already. If it continues at this rate then EE's 4G coverage is likely to match its 3G coverage, which currently stands at 98% of the population, within the next year or so.
Of course EE's plans go beyond just 4G coverage, as the network is already looking ahead to a commercial LTE-A launch next year, so EE will be busy expanding and upping its speeds for a long time yet, but it's doing impressively well so far.
Looking to find out more about EE's 4G coverage?