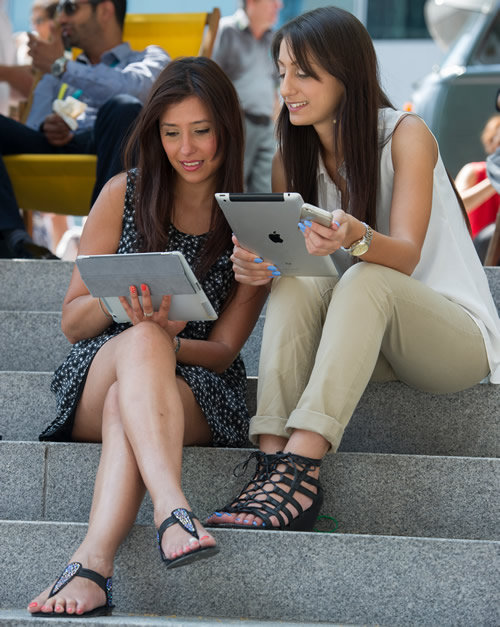 It seems that 2014 was a very strong year for EE, as the company has highlighted just how much it's grown and expanded in that time.
Perhaps its biggest achievement is adding a record 5.7 million 4G subscribers over the course of the year. 1.7 million of them were gained in the last two months alone so there's no sign that things are slowing down.
That brings its total 4G customer number up to 7.7 million, which not only massively exceeds it 6 million year-end target but also means that EE has added more 4G customers than any other country in Europe.
That's not all the company achieved in 2014. Its actual coverage also expanded greatly, which is bound to have helped it build its customer numbers. Over the course of the year more than 350 towns and cities with populations of over 10,000 were given 4G coverage, with over 200 receiving it in just the fourth quarter. That brings the total number of large towns and cities with 4G EE coverage to 510.
EE isn't just focused on large urban areas either, as the network also brought 4G to over 1,000 small towns and villages during the last few months of 2014. In total there are now 3,894 small towns and villages with 4G coverage from EE, the smallest of which is Elvanfoot, which has just 52 residents.
All of this contributed to the networks overall 4G population coverage, which now stands at over 80%, while EE claims to be on target to bring that up to 98% by the end of 2015.
Of course with more customers and more coverage it's no surprise that data use was up too, with EE reporting that more than six times as much data was uploaded and downloaded during 2014 than 2013.
You can expect that figure to skyrocket during 2015, especially as EE has doubled the available capacity across its whole network and is gradually rolling out LTE-A to further increase speeds.
Away from core network growth EE has also introduced other new things during 2014, such as its own brand EE Kestrel handset, allowing customers to more affordably get a 4G phone and its pay as you go packs, giving customers more value and flexibility with their credit.
It was a great year for the network in other words and there's nothing to suggest that 2015 won't be equally good.