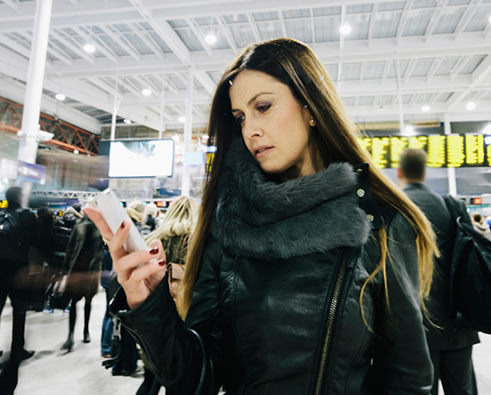 RootMetrics is probably the most thorough mobile network testing company in the UK, regularly putting the networks through their paces to see how they compare on speed, reliability and other metrics in various places across the UK.
Recently it put Gatwick Airport, Heathrow Airport and London City Airport to the test and found, as it so often does, that EE was the top performer in all three airports.
It achieved the greatest victory in Gatwick Airport, where its overall score was 97.9, with Three trailing in second with 84.5, O2 in third with 81.4 and Vodafone in last place with 79.4.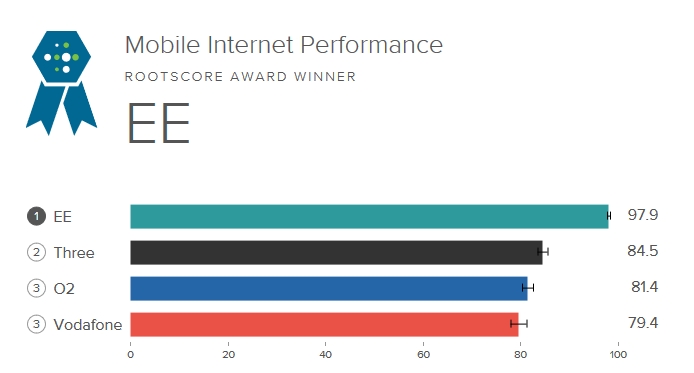 The scores were only a little closer in Heathrow, with EE getting 96.9, Vodafone achieving 89.0, Three managing 82.1 and O2 in last with 81.6.
London City Airport was a lot closer, but EE was still on top with 96.1, followed by Three with 94.2, then O2 with 91.4 and finally Vodafone with 90.1.
To get those scores RootMetrics tested both the speed and reliability of mobile internet on the networks and in almost all cases EE was once again on top.
Particular highlights include a near perfect 99.9 score from EE for reliability in London City Airport. This was judged by a testers ability to connect to a network and stay connected long enough to complete a mobile internet task.
However, surprisingly Three actually topped it with a perfect score of 100. That's the only network that topped EE for reliability at any of these three airports.
For speed no network can match EE in any of the airports. They all get close at London City, where EE oddly achieves its lowest speed score of 90.4, while the other networks achieve some of their highest speed scores.
At Gatwick and Heathrow EE manages massive scores of 95.3 and 94.8 respectively, while the closest any rival can get is Vodafone with 76.9 in Heathrow and Three with 65.1 in Gatwick.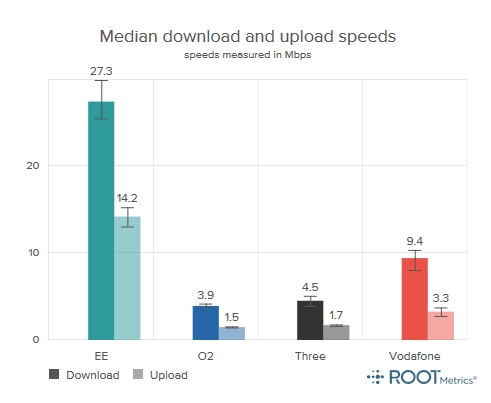 These scores reflect the actual median download and upload speeds experienced at the airports. In Heathrow EE had a median download speed of 27.3Mbps and an upload of 14.2Mps. For comparison its closest rival was Vodafone with a download median of 9.4Mbps and an upload of just 3.3Mbps.
There's a similar gulf in Gatwick, with rivals getting closer in London City Airport, in part because EE's own scores there are relatively low. It had a median download speed of 11.0Mbps and surprisingly a higher upload speed of 12.8Mbps.
That upload speed allowed testers to email a photo in under three seconds, while Vodafone's median upload speed of just 2.7Mbps meant emailing a photo took up to 10 seconds.
Vodafone's download speed here isn't too far off EE's though, reaching a median of 8.7Mbps, while Three's median upload speed was close at 9.5Mbps.
So what can you take away from all this? Well, the most important thing to note is that all of the networks put in a good performance at all the airports, particularly when it comes to reliability, so keeping busy while waiting for a flight should be easy whichever operator you're with.
If you're on EE you can enjoy the best performance of all though, especially at Gatwick and Heathrow. London City is a slightly more level playing field, both because EE's performance is weaker there and other networks are stronger. But overall EE is fast and reliable at all of these London airports.