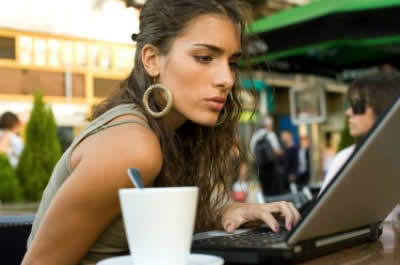 Ofcom has just released findings for tests it conducted between March and June of this year, where it judged the upload and download speeds as well as the latency and web browsing speeds available on EE, O2, Vodafone and Three in London, Edinburgh, Glasgow, Birmingham and Manchester.
Being limited to those locations and already a few months out of date this hardly allows for a conclusive overview and if anything in the networks may well be performing better now, but based on the results while they're all impressively speedy EE is the leader in most areas.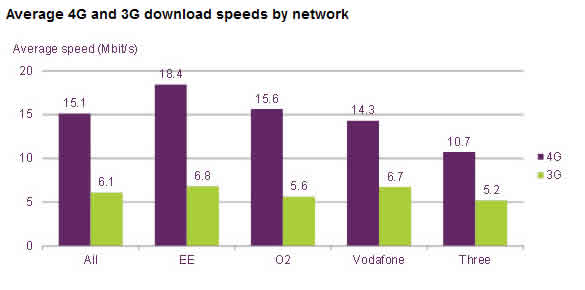 When it comes to download speeds the 4G average of 15.1Mbps was more than twice as fast as the 3G average of 6.1Mbps. EE was the fastest of all on 4G, with average speeds of 18.4Mbps, followed by O2 with 15.6Mbps, Vodafone with 14.3Mbps and finally Three with 10.7Mbps, while EE was also the fastest on 3G, recording average speeds of 6.8Mbps.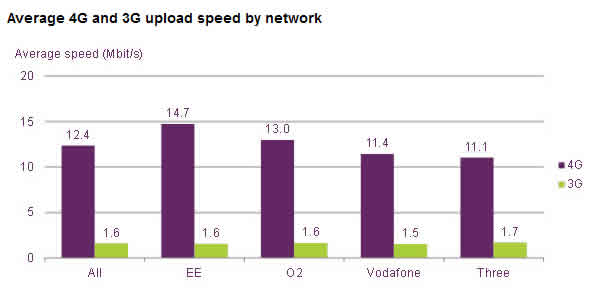 EE came out on top again with uploads, recording an average 4G speed of 14.7Mbps, while O2 was once again second with 13,0Mbps, then came Vodafone with 11.4Mbps and Three with 11.1Mbps. In all cases 4G speeds far exceeded 3G ones, which had an overall average of 1.6Mbps.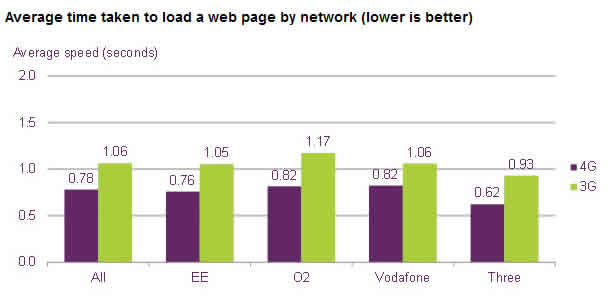 While EE is the winner when it comes to upload and download speeds it's not quite the fastest at loading web pages. That honour goes to Three, which despite recording the lowest upload and download speeds took an average of just 0.62 seconds to load a basic web page over 4G and was also the fastest on 3G with an average of 0.93 seconds.
EE's 4G speed of 0.76 seconds was the second fastest, followed by O2 and Vodafone, which tied with averages of 0.82 seconds.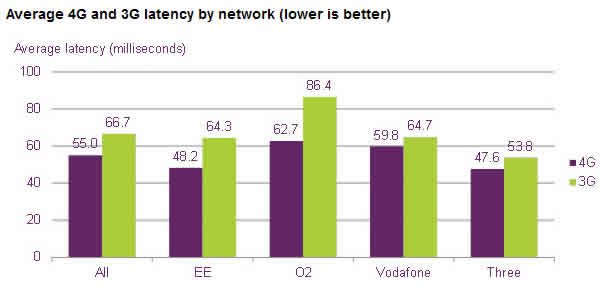 Three also recorded the lowest latency of 47.6 milliseconds on 4G and an almost as impressive 53.8 milliseconds on 3G, followed by EE with 48.2 milliseconds of latency on 4G, then Vodafone and O2 which delivered an average of 59.8 and 62.7 milliseconds respectively, both recording higher 4G latency than Three's 3G, though every network recorded lower latency on 4G than it did on 3G, which means better responsiveness and reduced delays.
It's worth noting also that while these results are taken from all the cities on test, Edinburgh recorded the highest average download speeds overall on both 4G and 3G, while London recorded the lowest. London also recorded some of the lowest average 4G upload speeds along with Glasgow, with Manchester coming out on top. But London had the fastest average web browsing speed and the lowest average latency on 4G.
Ofcom is planning on following this up with further research, the findings of which will be announced next year, but for now it's clear that 4G is not only a lot faster than 3G but also delivers lower latency and that while all the networks are doing quite well EE is still on top when it comes to speed.