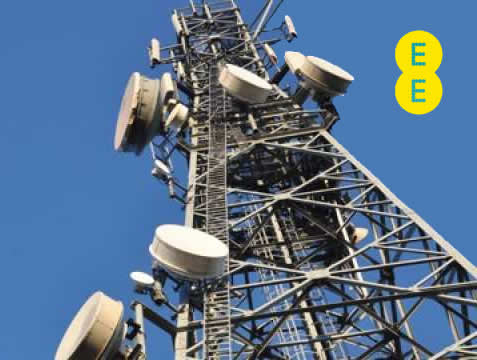 EE's superfast 4G roll out is continuing unabated and the company announced that Rhyl has become the 200th town to receive a 4GEE signal.
EE also switched on 4G on in Armadale, Bishop Auckland, Brighouse, Cumbernauld, Hamilton Kirkintilloch, Larne, Newry, Peterlee, Staines, Stockton-on-Tees and Washington. In total EE's 4G network is now available to 72% of the UK population and EE doesn't consider a town as being covered by 4G until at least 80% of the area is covered, so all 200 of those towns should have good signal.
Olaf Swantee, CEO of EE said: "Today we switch on our 200th 4G town just 18 months after pioneering the service in the UK.
"We now have over 2 million customers using superfast 4G. That's the fastest rollout and uptake of any technology in Britain, and means that the UK's mobile digital infrastructure is now ahead of many other nations. We're proud to have been the driving force that made that happen, but we won't stop there."
EE should be right on track to bring 4G to 98% of the UK population by the end of 2014, while it's also working on increasing the speed in areas that already have it, with 20 towns and cities now receiving double speed 4G and London soon set to get LTE-Advanced.
It's also now cheaper than ever to get in on, with 4GEE starting at £13.99 as of last month, so if you want widespread 4G coverage and don't want to wait another year or two to get it there's little reason not to opt for EE at this point.
Looking to find out more about EE's 4G network rollout?