[caption id="attachment_3078" align="aligncenter" width="300"]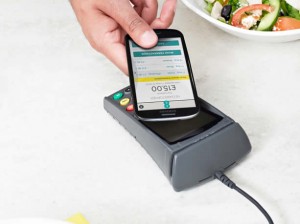 EE Launching Cash on Tap[/caption]
EE has announced a partnership with Mastercard to launch a mobile contactless service dubbed 'Cash on Tap'.
The service takes the form of a downloadable app, which in combination with a compatible 4GEE mobile device will allow you to make quick, secure payments for things in bricks and mortar stores.
It's early days yet but already EE has made the service available in over 230,000 outlets nationwide, including Boots, McDonalds and Greggs. However the range of handsets that it's available on is not quite so impressive. That's partly down to the fact that it requires NFC to work (which counts the iPhone out for now), but even so at the time of writing the list of devices that you can use it with is prohibitively small, being limited as it is to the Samsung Galaxy S4, Sony Xperia SP and Samsung Galaxy S3 LTE, though of course it's bound to be made compatible with many more devices before long, particularly if it catches on.
EE are giving users an extra incentive to try the service out, as you'll receive £5 when you first activate the Cash on Tap app and an additional £5 when you add any money from a UK credit or debit card for the first time.
£10 of free money certainly isn't a bad incentive to get people using the app and with Boots, Greggs and McDonalds supported you could get yourself some free food or grooming products. It could also be a good service in any case, as it potentially removes the need to carry around cash or cards with you and may even lead to a speedier check out process. Of course before it can really catch on it will need to be available on more than three handsets and accepted in a majority of stores.