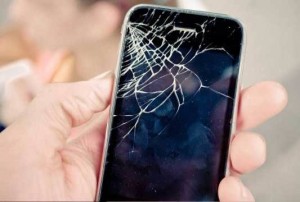 Smartphones are expensive, but they're also small enough to be easily lost and fragile enough to be easily damaged, so it's not a good combination. Fortunately it's possible to get smartphone insurance and EE has just launched two new plans to suit different needs.
Kate Horler, Head of Mobile Insurance Products, EE, explained that: "With the smartphone at the centre of our customers' digital lives, we understand that losing or breaking a device can be stressful. As a result, we've evolved our insurance packages to help minimise the disruption this causes and provide even greater peace of mind and exclusive benefits to our customers."
The more basic of the two is called 'Damage Cover' and the name is a bit of a giveaway, as it covers you if your phone is accidentally damaged. It's £6.50 per month and customers will get a replacement phone if theirs is accidentally damaged. Claims are processed the same or next day too, so you won't be left phoneless for long.
If you want protection against loss and theft as well as damage then EE's Full Cover is what you'll need. This one comes out at £10 per month and includes same or next day replacement of your handset. If you're using an Android handset then it also comes with a free subscription to the EE edition of the premium version of Lookout Mobile Security, which protects your phone from viruses, as well as providing content back-up and theft alerts.
Plus all customers who take out EE's Full Cover insurance will be eligible for exclusive discounts of up to 50% off their upgrade fees mid contract.
Both insurance plans are available now and can be taken out at EE stores, from the EE website or through EE telesales.