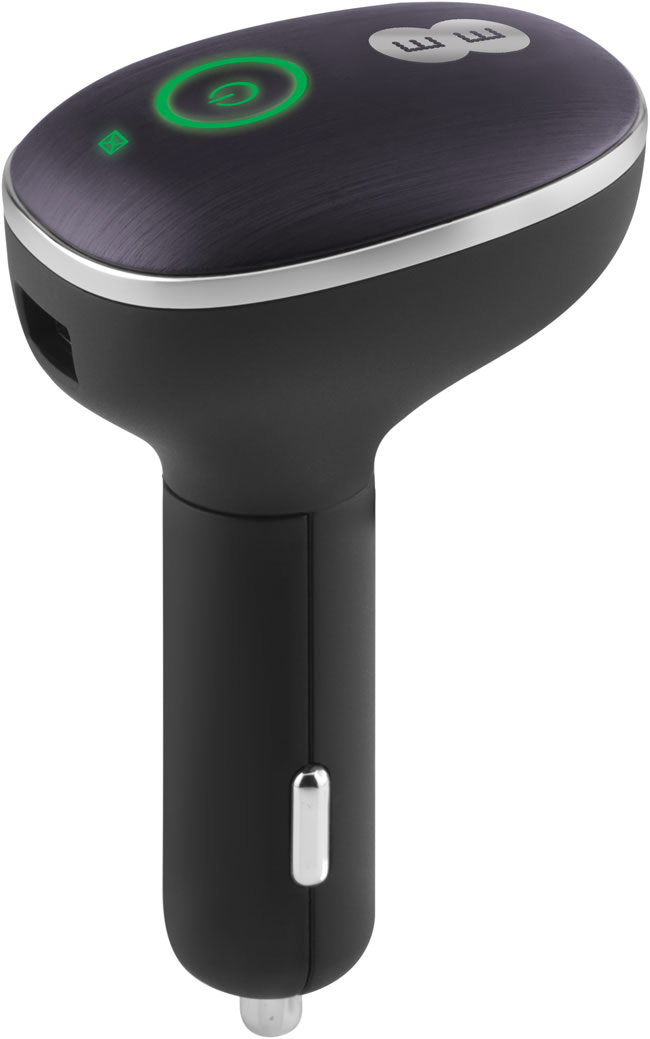 With its range of mobile Wi-Fi devices it's clear that EE wants it customers to be able to enjoy its 4G service in as many places as possible and on as many devices as possible, and the Buzzard 2 certainly helps with that.
Much like the original Buzzard it broadcasts a 4G signal which other devices, such as laptops and tablets, can connect to. But it's been improved in a few ways, for example it can be plugged into the car dashboard's 12v connection without the need for an adaptor. As it's plugged in it never runs out of power but with a built in USB port of its own you can still plug another device in as well.
The Buzzard 2 also features an intuitive lighting system so it's easy to tell when it's switched on and connected. Beyond that it's similar to the original, providing a 4G connection to up to 10 devices at once, which should be more than enough to keep everyone in the car happy.
And as its EE's network you can expect widespread 4G coverage and when there's no 4G the Buzzard 2 can connect to its even more widespread 3G network.
Christopher Traggio, Director of PAYG & Connected Products, EE, said: "High-speed internet connectivity has become second nature for many families – both inside the home and on the move – so it can come as shock on car journeys when the children can't access their favourite games or TV to entertain themselves.
Buzzard 2 creates a powerful 4G Wi-Fi connection without battery drain – providing a great solution for passengers young and old, so they can check their newsfeeds, stream music, play online games or catch-up on TV in the car."
The Buzzard 2 is available now from EE shops, telesales and online for £79.99 on pay as you go or on pay monthly plans from £10 per month, with £15 per month getting you the device with no upfront cost. Plus if you buy it before 31st of January you'll also receive 100MB of free data each and every month.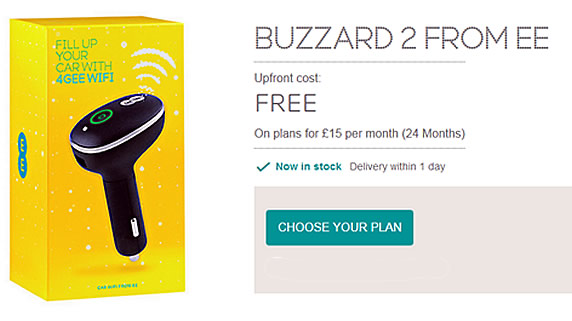 Memory: 128MB Flash, 128MB RAM
Power: Input: 12V from the car's power socket
SIM Size: microSIM (3FF) card
Dimensions: 59 mm ×49 mm ×88 mm
Weight: < 50g
Network: 4G (Cat 4)
Processor: Balong 720M 667MHz processor